______________________________________
.
$150
.Early Bird: $130
______________
CLICK to pay through our store:
______________________________________
Presenter: Melissa J. Johnson, Ph.D.
Thursday, October 20, 2016
Location: Children's Friend, Inc., 21 Cedar Street, Worcester, MA 01609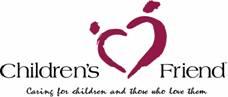 Time:  9:00am to 4:00pm  (registration from 8:30 to 9:00)
Today's girls and young women deal with relational conflicts at school, work, after school and online. At the same time, research indicates that positive peer, family and mentor relationships are protective factors, enhancing girls' well-being and grit. As effective clinicians, how do we stay current on the social world of girls and young women? What skills are necessary for relational resilience? What individual and group therapy interventions can develop relational grit? How can mindfulness skills foster social growth for girls and the families supporting them? How can we best interface with schools on behalf of clients? This workshop provides practical tools and cutting edge research.
For more info, click here.
If you have questions, please call 626-744-9472 or email cdcooperphd@earthlink.net.
DR. JOHNSON'S BIOGRAPHICAL SUMMARY

Melissa J Johnson, PhD, licensed psychologist (PSY 13102), is the founder & CEO of the Institute for Girls' Development in Pasadena, CA. An expert on child and teen development with a Masters in Education and Doctorate in Counseling Psychology, Dr. Johnson has worked with children and teens for over 35 years, providing empowerment opportunities for individuals, groups and communities. Dr. Johnson and her clinical team deliver strength-based therapy, inspiring educational programs, and consultations and trainings for schools and districts to help create positive school climates. Dr. Johnson's approach to raising and mentoring girls draws together contemporary research in neuroscience, mind/body health, and evidence based interventions in mindfulness and social and emotional intelligence. The book Stand Up! Speak Out!™ Empowering Skills for Girls' Friendships: The Essential Guide for Educators and Others Who Work with Girls is now available to provide practical tools for those who mentor girls.
Dr. Johnson has been recognized with numerous awards for her work in psychology and the community. Dr. Johnson has been recognized by the state of California as an Outstanding Women in Business award winner in 2011. The Junior League of Pasadena named Dr. Johnson as their 2012 honoree for her contributions to the Pasadena community. And the San Gabriel Valley Psychological Association awarded Dr. Johnson a lifetime achievement award in 2014. Dr. Johnson is former Interim Chair of the Masters Programs in Counseling at the University of La Verne and has served as an adjunct faculty member at both the University of La Verne and the University of Southern California. Dr. Johnson is dedicated to education, as a therapist, as a supervisor, and as a consultant for educators and mental health professionals. In fact, she is proud of the fact that she is a 4th generation educator. As a senior faculty member of the Institute's training program, she delights in creating innovative learning opportunities. She is a sought after speaker on both coasts of the U.S. Her peer reviewed publications have appeared in the Journal of Humanistic Psychology and Professional Psychology: Research and Practice. Her numerous articles about raising strong girls have appeared in community online blogs and newsletters. Dr. Johnson's book chapter, Girls In-Between: Social, Emotional, Physical and Sexual Development in Context appears in Maternal Mental Health Across the Life Span.