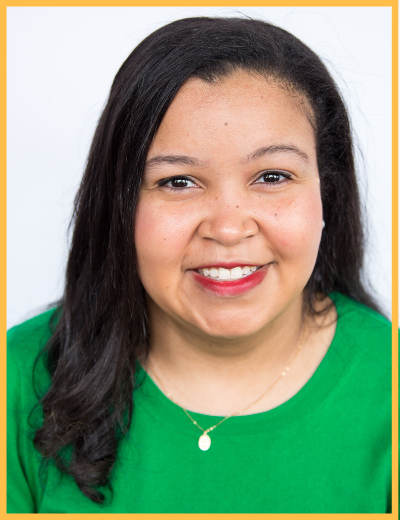 Alexandra (Alex) Maddox, MA
Associate Marriage and Family Therapist (AMFT 117589)
Supervised by Monica Valdivia Aguilar Licensed Marriage and Family Therapist – LMFT 41352
Pronouns:  She / Her / Hers
I am a pre-licensed Marriage and Family Therapy Associate in the Institute's Child and Adolescent Specialty Practice (CASP) and a member of the Dialectical Behavioral Therapy (DBT) team.  I am passionate about working with children, adolescents, families, and adults and helping all of my clients grow. My goal is to help young people and their families improve their mental and emotional health and communication.
My treatment strategies are multifaceted, incorporating mindfulness, body work, and cognitive approaches. By using a multicultural and trauma-focused lens, I help youth and their families find solutions within the specific context of their lives and experiences. These approaches allow me to help clients develop awareness, coping skills, and new ideas about the ways they want to live.
I believe that my clients are the experts on their own lives, and I approach each session with a spirit of collaboration. Together we can problem solve and strategize about treatment focus and what might be most helpful. By providing tips, tools, and education, I am able to support my clients and their families in changing, growing, and thriving.
 Specialties:
I provide support for growth in the following areas:
Multicultural Psychology
Anxiety and Depression
Mindfulness
Trauma and Resilience
LGBTQ+ Affirming Therapy
Emotional Dysregulation
Additional information about my specialties:
My

clinical work has been with children, adolescents and families. I love working with young people because the skills and knowledge learned now can be used for a lifetime by both individual clients and their families. Using a multicultural lens is crucial to my practice and to my understanding of my clients. I seek to affirm and honor all aspects of my clients' identities.
Advanced Training:
DBT Onboarding Training for Therapists Joining Existing DBT Teams with Patricia Gieselman
Prior Experience:
 Education:
Masters of Arts, Clinical Psychology with an emphasis in Marriage & Family Therapy, Pepperdine University
Bachelors of Arts, English, Wellesley College
 Mission:
To provide clients and their families with support and tools to thrive and meet life's challenges head on.
Email: AMaddox@IFGD.care
Phone:  626-585-8075 ext. 102
BACK TO OUR TEAM