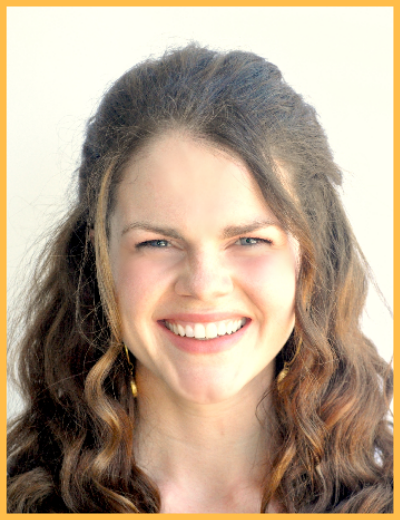 Lauren Hval, M.S.
Intake Department Team Member
Pronouns: She / Her / Hers
I'm so excited to be a part of the Intake Team at the Institute for Girls' Development! As the first point of contact for potential clients, I try to offer a safe and inclusive space to support families as they take new steps towards wellness. Through initial phone consultations, I'm able to connect individuals with a therapist on our team and/or a therapy group that best fits their needs.
I have a Master's degree in Couples and Family Therapy from the University of Oregon. During my studies, I gained experience providing therapy to female-identified and gender-expansive youth and their families as we worked on skill-building, communication, and empowerment. I have advanced training in Trauma-Focused Cognitive Behavioral Therapy (CBT), Intimate Partner Violence Universal Screening, Group Counseling, Addiction and Recovery, Relational Sex Therapy, and Suicide Risk Assessment, Intervention, and Safety Planning.
My prior experience includes many years of youth and family bereavement/grief support at a local hospice center. I am currently involved in the implementation and evaluation of youth suicide prevention programs in school districts.
Specialties:
As an Intake Team Member, I am particularly interested in facilitating support around the following areas:
Trauma
Grief
Anxiety
Depression
Body Image
Suicide Prevention
Emotional Intelligence Skill-Building
Self Esteem and Self Compassion
Gender and Sexuality Exploration
Youth, Adolescents, Early Adulthood
Emotion Socialization in Families
Parenting Interventions
Professional Affiliations:
University of Oregon Suicide Prevention Lab
University of Oregon Center on Human Development
Western Implementation Society for Practice and Research (WISPR)
Prior Experience:
Therapist Intern – Center for Healthy Relationships
Therapist Intern – The Child Center
Group Facilitator – Courageous Kids
Education:
Master of Sciences in Couples and Family Therapy, University of Oregon
Master of Research in Clinical and Developmental Psychopathology, VU University Amsterdam
Bachelor of Science in Psychology, University of Oregon

Substance Abuse Prevention Program
Mission: My mission is to contribute to the collective movement of empowerment and healing for youth and their families.
Email: lhval@instituteforgirlsdevelopment.com
Phone: 626-585-8075 ext. 108