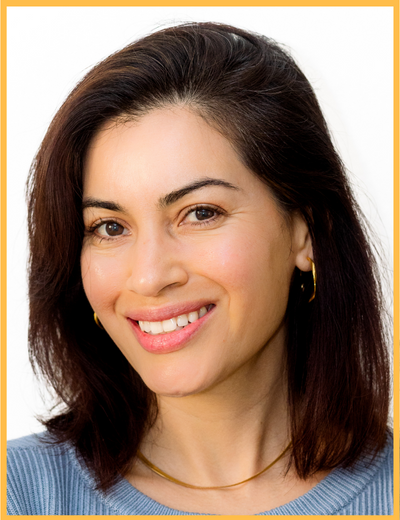 Lidia Garcia, MSW
Associate Clinical Social Worker (ACSW 100207)
Supervised by Monica Valdiva Aguilar, M.A. (LMFT 41352)
Pronouns: She / Her / Hers
Welcome! Thank you for initiating this journey. I serve as a therapist through the Institute's Child and Adolescent Specialty Program (CASP). I'm passionate about supporting young people in development of personal identity, connectedness with community, and emotional growth.
Each person has their own continual life expression. I provide an individualized approach in support of each client's distinct needs and goals. My approach enables clients to practice effective coping and problem solving strategies for managing life's challenges, while growing in confidence, self-awareness, and resilience. Additionally, families and caregivers are supported by encouraging cultivation and mutual understanding along a young person's journey.
I look forward to providing an empathetic space for growth, insight building, connection and healing.
Specialties:
I provide support for growth in the following areas:
Anxiety and Depression
Mindfulness
Somatic Awareness
Emotional Regulation
Trauma and Resilience
Perfectionism
Body Image and Disordered Eating
Self-esteem / Self-confidence / Self-compassion
Sports Performance
Relationships
Life Transitions

Prior Experience:
Community Based Therapist, Five Acres
Hypnotherapist and Mindfulness Coach
Education:
Master of Science in Social Work, Columbia University, New York City
Bachelor of Arts in Psychology, University of California, Riverside

Mission: My mission is to provide supportive guidance to youth and their families as they navigate community, identity, and individuality for balanced relationships and mutual understanding.
Email: LGarcia@IFGD.care
Phone: 626-585-8075 ext. 137
BACK TO OUR TEAM