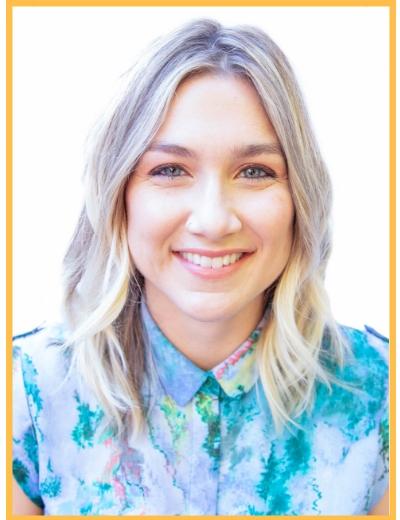 Mary Schultz, MMFT
Licensed Marriage and Family Therapist (LMFT 110506)
DBT Liason
Pronouns: She / Her / Hers
I have a longstanding passion for helping girls, teens, and young women successfully navigate their ever-changing worlds. Each phase of life brings new challenges, unique joys, and opportunities for growth. This natural shift can be full of complex emotions and obstacles for girls and their families. It is my goal to provide support throughout these transitional years by helping my clients process their experiences, develop their identities, feel empowered, know and utilize their strengths, communicate effectively, and navigate challenges along the way.
A big part of this journey involves learning about how our emotions, thoughts, and behaviors affect our lives.  When we can understand what we're feeling, the sources of our emotions, and our goals – then we're better equipped to make decisions that feed our well being and align with the future we envision.
I also believe that insight alone is not enough to create the change we want.  In fact, making mistakes, doing things differently, and practicing new skills in a self-compassionate way builds the resiliency and grit we need to live successful lives.  In addition, understanding the larger cultural messages we have received across our lifespan can empower us to make future decisions that fall in line with our inner truth.  Knowledge is power and having a supportive space to learn and process our experiences is essential to our growth as individuals.
Specialties:
I provide support for growth in the following areas:
Dialectical Behavior Therapy
Self-injury or suicidal ideation
Depression
Anxiety
Chronic mood dysregulation
Cognitive Behavioral Therapy
Self-esteem / Self-confidence
Mindfulness
Skills-based Groups
Additional Information about my Specialties:
I believe in the healing power of the therapeutic relationship, mindfulness, and the necessity for self-compassion.  Therefore, my therapy is geared towards balancing these components in a culturally sensitive way. I value authenticity, the inner wisdom of the individual, and a safe environment. My hope is for my clients to have a space to sort things out and learn from their experiences, in order to feel capable of creating change in their world outside of the therapy session.  I work with girls, gender-expansive youth, teens, young women, parents, and the LGBTQAI+ community.
DBT Liaison:
As DBT Liaison, my role is to streamline communication and collaboration between the Comprehensive DBT Team and the other members of the Institute. In doing so, the DBT team can more effectively meet the goals and needs of our growing program, while maintaining a strong connection with the overall organization.
Presentations and Workshops:
Dialectical Behavior Therapy with Adolescents

Several times a year I enjoy teaching interns and graduate students about DBT skills and the adherent/comprehensive DBT model of treatment.  I present regularly at USC and to interns at various training sites around Los Angeles.

Stand Up! Speak Out!™ Summer Workshop – for girls in 3rd – 8th grades
Cool Ways to Chill: Ways to Stress Less – for girls in 3rd – 8th grades
Temple City and Blair High School workshops – for teens in high school
Articles
Advanced Training:
Dialectical Behavior Therapy with Foundational and Multiple Advanced Trainings

Foundational Training with Charles Swenson, M.D. in 2017
Advanced Trainings:

In 2016 – Doing DBT: An Advanced Intensive Training with Charles Swenson, M.D. & Kelly Koerner, Ph.D.
In 2017 – DBT in Action: Case Based Training with Shari Manning, Ph.D. & Kate Comtois, Ph.D., MPH
In 2017 – Family Connections Leadership Training with Alan Fruzzetti Ph.D. From the National Education Alliance for BPD
In 2018 – The Art of Moving from Conceptualization to Exposure for Emotional Avoidance with Shari Manning, Ph.D
In 2019 – Dialectical Behavior Training for Children (DBT-C) Training for Experienced Clinicians with Francheska Perepletchikova Ph.D.

Mindfulness
Other Current Professional Activities:
Co-creator of Wave Riders Curriculum and Program Development (informed DBT Program for upper elementary aged children)
Prior Experience:
Counseling Partners of Los Angeles – MFT Trainee at Bishop Conaty High School
Los Feliz Charter School for the Arts – MFT Trainee
YWCA Domestic Violence Shelter – Kalamazoo Michigan – Student Intern
Education:
Masters of Marriage and Family Therapy, University of Southern California
Bachelor of Science Dual Degree, Psychology / Gender and Women's Studies, Western Michigan University
Mission: My mission is to help girls cultivate an inner strength that translates to assertiveness and advocacy in their everyday life; To help girls and young women build intrapersonal awareness and flexibility through mindfulness and self-compassion; To help them learn to embrace their imperfections, so they can feel more whole, worthy of love, and proud of who they are.
Email: MSchultz@IFGD.care
Phone: 626.585.8075 ext. 126
BACK TO OUR TEAM