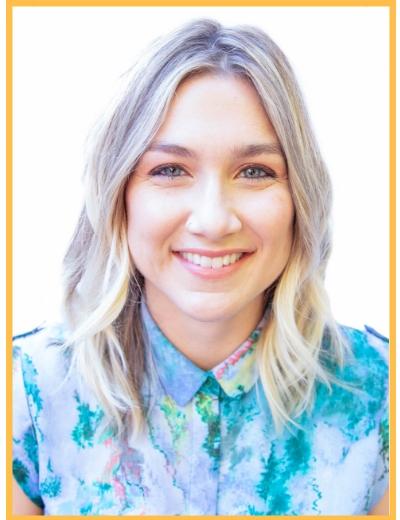 Mary Schultz, MMFT
Licensed Marriage and Family Therapist (LMFT 110506)

I have a longstanding passion for helping girls, teens, and young women successfully navigate their ever-changing world. Each phase of life brings new challenges, unique joys, and opportunities for growth. This natural shift can be full of complex emotions and obstacles for girls and their families. It is my goal to provide support throughout these transitional years through helping girls process their experiences, develop their identity, feel empowered, know and utilize their strengths, set limits, communicate effectively, and navigate challenges along the way.  A big part of this journey entails learning about how our emotions, thoughts, and behaviors impact our lives.  When we can understand what we are feeling, why it makes sense, and identify our goal(s), we are better equipped to make decisions that feed our wellbeing and align with the future we envision. I also believe that insight alone is not enough to create the change we want.  In fact, making mistakes, doing things differently, and practicing new skills in a self-compassionate way builds the resiliency and grit we need to live successful lives. In addition, understanding the larger cultural messages we have received across our lifespan can empower us to make future decisions that fall in line with our inner truth.  Knowledge is power and having a supportive space to learn and process our experiences is essential to our growth as individuals.
I believe in the healing power of the therapeutic relationship. mindfulness, and the necessity for self-compassion.  Therefore, my therapy is geared towards balancing these components in a culturally sensitive way. I value authenticity, the inner wisdom of the individual, and a safe environment. My hope is for my clients to have a space to sort things out and learn from their experiences, in order to feel capable of creating change in their world outside of the therapy session.
Specialties:
Dialectical Behavior Therapy
Self-injury or suicidal ideation
Depression
Anxiety
Chronic mood dysregulation
Cognitive Behavioral Therapy
Self-esteem / Self-confidence
Mindfulness
Skills-based Groups
Education:
Masters of Marriage and Family Therapy, University of Southern California
Bachelor of Science, Psychology and Gender & Women's Studies, Western Michigan University
Specialized Training:
Dialectical Behavior Therapy (DBT)
Mindfulness
Presentations and Workshops Experience:
Dialectical Behavior Therapy with Adolescents
Stand Up! Speak Out!™ Summer Workshop
Cool Ways to Chill: Ways to Stress Less
School-based teen workshops for girls
Curriculum and Articles
Co-creator of Waveriders Curriculum and Program Development (informed DBT Program for upper elementary aged children)
What is Gender Identity Anyways? – article on gender identity
Other Experience:
Counseling Partners of Los Angeles – MFT Trainee at Bishop Conaty High School
Los Feliz Charter School for the Arts – MFT Trainee
YWCA Domestic Violence Shelter – Kalamazoo Michigan – Student Intern
Portage Northern High School Girls Group – Group Creator/Facilitator
Mission: My mission is to help girls cultivate an inner strength that translates to assertiveness and advocacy in their everyday life; To help girls and young women build intrapersonal awareness and flexibility through mindfulness and self-compassion; To help them learn to embrace their imperfections, so they can feel more whole, worthy of love, and proud of who they are.
Email: MSchultz@IFGD.care
Phone: 626.585.8075 ext. 126
BACK TO OUR TEAM