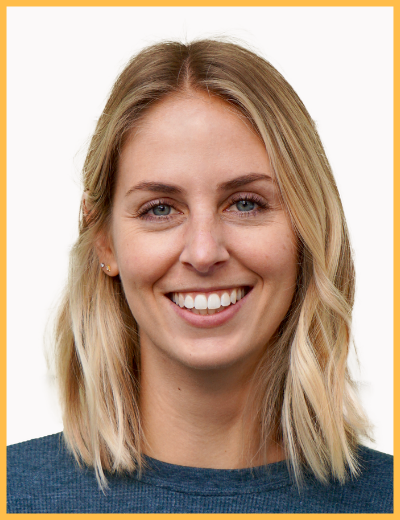 Olivia Zeff, M.A.
Licensed Marriage and Family Therapist – LMFT #130075
Child & Adolescent Specialty Practice Therapist
Pronouns: She / Her / Hers
I serve as a therapist through the Institute's Child and Adolescent Specialty Program (CASP). My passion is working with children and their families to support emotional growth and effective communication strategies.
I work relationally and from a strengths-based perspective to help children foster self-confidence and develop tools for self-regulation. Additionally, I support parents to understand their children's behavior as communication of unmet emotional needs and to explore ways to meet those needs.
I utilize play therapy, mindfulness techniques, and creative expression to help clients build self-awareness, emotional intelligence, and skills to adaptively express their feelings.
Specialties:
Anxiety
Depression
Autism spectrum disorder
Attention deficit/hyperactivity disorder
Learning Differences
Sensory processing disorder
Attachment issues
Behavioral issues
Self-esteem / Self-confidence
Mindfulness
Play therapy
Family therapy
Social Skills
Group Therapy
Additional Information about my Specialties:
I believe that it's important for children to develop internal emotional awareness and an emotional vocabulary to be able to understand and express how they experience feelings in their bodies. Having effective means of expressing those feelings can help reduce maladaptive coping behaviors, impulsivity, and dysregulation.
In addition, I find that helping children build social skills to more effectively relate to others allows them to experience joy, build confidence, and find more overall satisfaction in all facets of their lives. I love to witness my clients as they develop and practice skills and find new connections with peers.
Advanced Training:
Prior Experience:
Cheerful Helpers Child and Family Study Center
Education:
Master of Arts in Clinical Psychology, Pepperdine University
Bachelor of Arts in Psychology, Tufts University
Mission:
My mission is to support children in developing skills for self-regulation and effective communication so they thrive at home, at school, and in social relationships.
Email: OZeff@ifgd.care
Phone: 626-585-8075 ext. 149