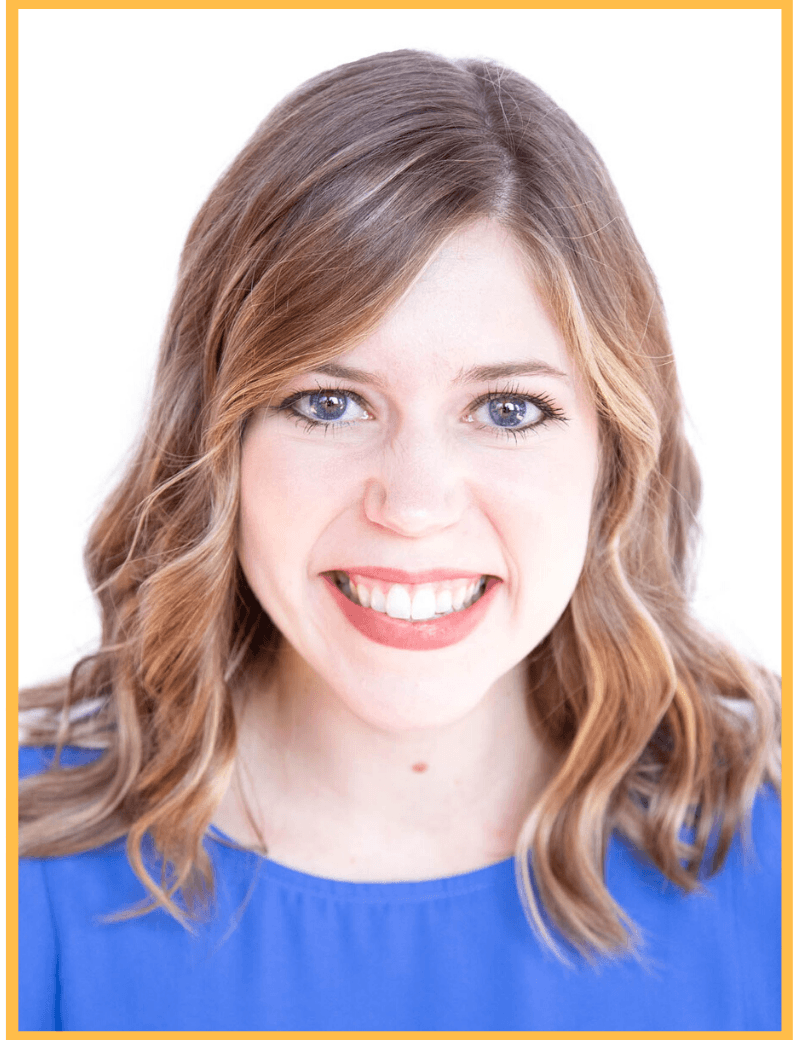 Paige Elizabeth Howard, M.S., Intake Coordinator
Associate Marriage and Family Therapist (AMFT 115379)
Associate Professional Clinical Counselor (APCC 6798)
Supervised by Monica Valdivia Aguilar, M.A., Licensed Marriage & Family Therapist  – LMFT 41352
Pronouns: She / Her / Hers
It is an honor to serve as both the Intake Coordinator and as an Associate Clinician at the Institute.
As the Intake Coordinator, my role is to provide prospective clients with information about our services, gather information for our clinical team, and offer support and direction through the intake process. As the first point of contact at the Institute, I am here to answer any questions about our organization and connect prospective clients with the appropriate services that best fit their needs. It is my goal to communicate care, compassion, and hopefulness through the beginning stages in the journey of therapy.
As an Associate Marriage and Family Therapist, I am passionate about helping empower my clients and encouraging their inner strengths. My previous experience and training have enabled me to expand my passion for exploring creativity, curiosity, and emotional resilience in my therapeutic work with children and adolescents. My degree in Intercultural Communication provides me with a skill set to approach prospective clients from a culturally sensitive and multi-dimensional understanding.
In working with children, teens, and families, I utilize what's known as an attachment-based perspective. This perspective helps my clients consider the role of early and current relationships as a support for resilience.  I also incorporate mindfulness, self-compassion, and creativity to increase insight and provide tools to work more effectively with issues such as anxiety, depression, and perfectionism.  I have advanced training in utilizing neuro-relational child-centered play therapy interventions to help girls express their emotional worlds and build self-esteem through play. I am very excited about the benefits and positive outcomes of this type of therapy.
My greatest joy is to witness connection and healing happening through insight, skill building, and restorative relationships. My desire is to walk alongside young girls and adolescents through the challenges and joys of life – and to work together to build confidence, self-acceptance, and bravery to embrace their true selves.
Specialties:
I provide support for growth in the following areas:
Child-Centered Play Therapy (CCPT)
Restoration Therapy
Mindfulness
Building emotional regulation
Increasing resilience and tools for clients with depression, anxiety, and/or perfectionism
ADHD
Self-esteem / Self-confidence
Self-Compassion
Additional Information about my Specialties:
I utilize developmentally appropriate therapeutic interventions such as play, modeling, exploring coping skills, and mindfulness to foster integration and growth. I seek to help my clients gain insight about their experiences and feelings and foster a safe therapeutic space to explore solutions to promote growth. Whether working with young children or young adults, I am intentional about creating a space where clients can experience feeling safe, seen, and secure. I also encourage clients to use their inner strengths to build healthy self-concepts and self-efficacy.
Articles/Videos:
Advanced Training:
Foundational Certificate in Child-Centered Play with Neuro-relational Emphasis-Level 1 (CCPT-L1)
Training with the Play Strong Institute, Pasadena, CA
Level I and II training in Restoration Therapy Model of Couples Therapy

Practicum and supervision through Lake Avenue Counseling Services, Pasadena, CA
Prior Experience:
Aveson School of Leaders and Aveson Global Leadership Academy, Practicum
Lake Avenue Counseling Services, Practicum
Education:
Master of Sciences in Marital and Family Therapy, Fuller Theological Seminary
Bachelor of Arts in Intercultural Communication, Pepperdine University
Mission:  My mission is to help girls discover and harness their inner strengths to live lives with intention and acceptance of themselves and others.
Email: PHoward@IFGD.care
Phone: 626-585-8075 ext. 108
BACK TO OUR TEAM