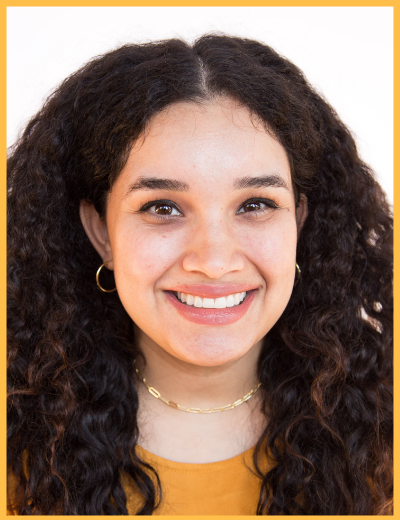 Sally Rivas Duffy, MA, LMFT
Licensed Marriage and Family Therapist (LMFT 120985)
Pronouns: She/Her/Hers
Welcome!
I am a licensed Marriage and Family Therapist in the Institute's Child and Adolescent Specialty Practice (CASP), with a specialty working with young children, young adults, and parents of infants through 8-year-olds. As a member of our Maternal Mental Health team, I am honored to provide support during pregnancy and the first stages of parenthood.
In my clinical work, I help clients explore early attachment wounds to help improve their relationships with themselves and others. I work from a Person-Centered, Attachment-Based, and Cognitive Behavioral Therapy orientation. I incorporate mindfulness into my practice, and I believe in practicing mindfulness meditation daily to support self-care and stress reduction.
People often ask me what led me to become a therapist. I tell them I have always been fascinated by children, their development, and the way they see the world. Before earning my Master's degree in Marriage and Family Therapy, I worked in preschool settings and earned my Bachelor's degree in Human Development with a specialization in Early Childhood Education. I knew I wanted to do more work with families and help intervene early with the parent and child relationship. My drive to better understand this relationship dynamic – including a child's brain development and how early attachments and wounds shape us into the adults we are today – led me to my career as a psychotherapist.
All of my services are available in English and/or Spanish.
Specialties:
I provide support for growth in the following areas:
Perinatal and postpartum support/maternal mental health
Parent Coaching (infants through 8-year-olds)
Young adults
Anxiety
Attachment/bonding
College Transitions
Immigration
Racial, ethnic, and cultural identity
Mindfulness
Self-compassion
Self-esteem/Self-confidence
Highly sensitive people
Social Skills
Play Therapy
Additional information about my specialties:
My clinical experience also includes working with children and families from diverse backgrounds and populations in underserved communities of color. I have worked with children and adolescents who've experienced grief and loss, challenges around immigration, issues regarding cultural identity and stress, attachment difficulties, anxiety, depression, PTSD, bullying, and issues related to social skills.
I have gained tremendous experience working as a bilingual assessor and therapist in community mental health outpatient settings. I have provided care in school-based, home-based, and office-based settings providing therapy in both English and Spanish.
Presentations and Workshops:
Girls' Empowerment Group
Anger and Social Skills Group for Boys
Setting Boundaries and Limitations for Parents
Advanced Training:
Perinatal Mood and Anxiety Disorders (Postpartum Support International)
Mindfulness Meditation: The Fundamentals
Tele-Play Therapy
Prior Experience:
The Help Group
Foothill Family
Partnerships to Uplift Communities (PUC)
Education:
Master of Arts, Marriage and Family Therapy – University of Southern California
Bachelor of Arts, Human Development, Specialized in Early Childhood Education – Pacific Oaks College
Mission:
To help individuals become more aware of their feelings, thoughts and needs and to learn healthy coping skills to self-regulate. I believe that if we want to heal and be ourselves, we need to feel safe, seen, and heard.
Email: SRivasDuffy@InstituteforGirlsDevelopment.com
Phone: 626-585-8075 ext. 127
BACK TO OUR TEAM