Stand Up! Speak Out!® Summer Camp
A Fun Summer Camp that Fosters Empowerment, Creativity and Friendship Skills!
Who:
Girls entering 3rd-5th grade
Dates:
June 22 – June 26
OR
July 6 – July 10
Time:
9am – 12:30pm, Monday – Thursday & 9am – 1:30pm, Friday
Cost:
$495 until May 30
$525 after May 30
Plus, a $15 bring-a-friend discount!
Partial scholarships are available; email PHobey@IFGD.care with questions.
Come join us for five fun-filled days of indoor and outdoor games, skits, journaling, art projects, mindfulness activities and more!
Your daughter will learn essential skills to help maintain healthy friendships, use assertiveness, and approach challenges with confidence and compassion. This summer – she'll have fun, get creative, make new friends and learn important skills for life!
Parents
Included in your daughter's week-long summer camp is a Tuesday evening parent presentation – Cliques, Conflicts, and Connections: Helping Your Daughter Navigate Her Social World. This evening component of our summer program gives parents the opportunity to connect and learn strategies to best support their daughters.
Also included is our Stand Up! Speak Out! Open House celebration! Join us on Friday from 12:30pm to 1:30pm to watch a presentation put on by your daughter and all of the summer camp participants.
Meet our team of Stand Up! Speak Out!® Summer Camp facilitators!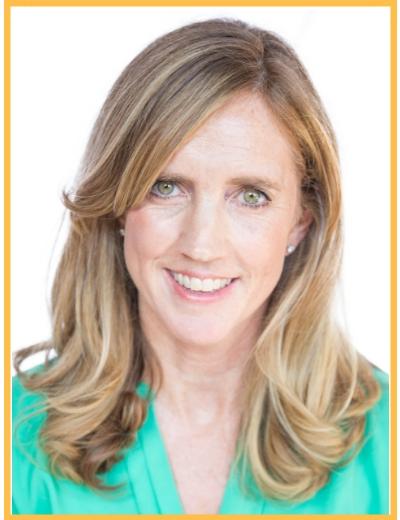 In today's world, it's so important to help girls develop strong character, empathy, and conflict resolution skills –so they can approach life's challenges with confidence and joy. We can help.
Last summer, I loved seeing the girls bond and support each other over the course of the week – and I'm excited for that team-building dynamic again this summer!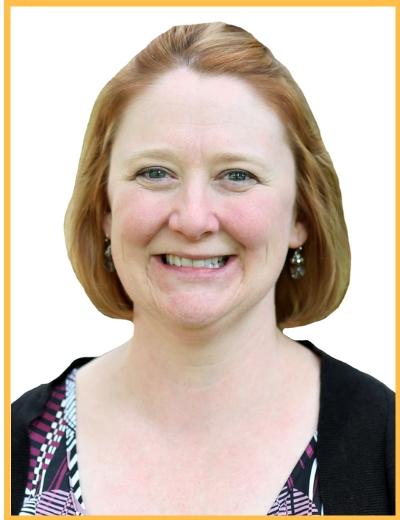 I'm very interested in the importance of grit. My mission is to help young girls grow into strong, resilient women who can take on challenges, experience setbacks and forge ahead.
I love the skits we use in workshops to demonstrate different types of voices and to teach girls to use "Brave Talk." This summer, I'm looking forward to that light bulb moment: the moment when the girls realize that how they say things – the words and tone they choose to use – can make them powerful.
My passion for working with girls stems from the desire to build a sense of community and to advocate for the value of mentorship. I hope to help the girls find the courage to define their authentic selves and the power to believe in themselves as a foundation of self-worth and self-esteem.
This summer, I'm excited to support the bonds and relationships the girls will build with each other!
My aim is to motivate girls to be advocates for themselves and one another and to stand up for the way they should be treated. This generation of girls should be aware of the respect they deserve and should have the skills to communicate effectively and achieve their goals.
Last summer, I particularly enjoyed making glitter jars and yoga in the park! I love how these activities teach the girls how to be proactive in dealing with stress and specific strategies to remain calm and content. This summer, I'm excited to meet the new girls! I learn so much from these young individuals with such bright minds.
I want every girl to know her worth, be confident in her abilities, and eagerly pursue her passions. I also want to inspire girls to advocate for themselves and their peers in a way that makes our whole community better.
Last summer, I loved coming into work every day knowing we were going to equip the girls with tools and skills that would help them realize their full potential. I felt like I was passing on some of the strong female influence that I was lucky enough to have as a kid. It was an honor to be part of those girls' days – and I look forward to a similar experience this summer!
Why do parents enroll their daughters in our Stand Up! Speak Out!® Summer Camp?
Some are simply looking for a fun summer activity with creative projects and outdoor games, some hope their daughters will build confidence and make new friends, and others are excited for them to learn how to manage big feelings, tackle challenges and communicate more effectively.
Some have heard of the Institute from friends who've been with us for years; others find us on their own and are thrilled to learn a resource like the Institute exists in Pasadena.
Each parent's story is unique. We love to talk to parents and learn their stories, and then we to get to know their daughters even better during our week together. With Stand Up! Speak Out!®, we've designed a program to foster the skills our daughters need – confidence, camaraderie, creativity, and compassion. And we've made it super fun because that's also what girls need. (Don't we all, really?)
The most rewarding part is seeing the girls shine – laughing with new friends, using brave talk to share in front of the group, performing in skits, or tapping into their creative spirits making glitter jars (fun to make and great self-care tools!).
We hope your daughter will join us!  Please contact Paige Hobey at PHobey@IFGD.care or at (626) 585-8075, ext. 121 with any questions! We'd love to chat with you about your daughter and share more details with you over the phone.
Register now – or contact us with questions!