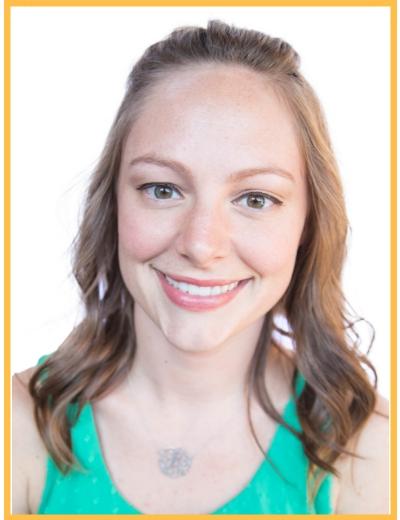 Tina O'Brien, M.S.
Licensed Professional Clinical Counselor (CA) – LPCC 6029
Licensed Professional Counselor (AZ) – LPC 18978
Pronouns: She / Her / Hers
As a counselor in the Institute's Child and Adolescent Specialty Program and a member of the Health and Wellness Center team, I have the privilege of assisting children, young women and families to overcome challenges and live their best lives. I believe that the therapeutic relationship is very important and work to create a safe, comfortable space where my clients are free to express themselves.
My approach to therapy combines creative counseling techniques such as play, art, and sand play along with evidence-based practices like Cognitive Behavioral Therapy (CBT) and Solution Focused Therapy (SFT).  I find that the addition of creative therapies benefits clients of all ages, helping us express our inner selves when it is hard to find the words. I am honored to witness my clients' truths and to see them learn and grow through the therapeutic process.
Specialties:
I provide support for growth in the following areas:
• Individual, Group, Family and Dyad Therapy for Children and Teens
• Play, Art and Sand Play Therapies
• Cognitive Behavioral Therapy
• Solution Focused Therapy
• Mindfulness
• Pediatric Clinical Hypnosis
• Depression
• Anxiety and Stress
• Trauma
• Chronic Pain
• Grief and Loss
• Emotional Dysregulation
• Friendship Issues
• ADHD
• Adjustment and Transitions
Additional Information about my Specialties:
I believe all of my clients have the ability to create positive change in their lives, and I enjoy using Solution Focused Therapy (SFT) to guide them towards their preferred outcomes. SFT is an approach that is future-oriented, goal-directed and focuses on solutions rather than problems. By combining this approach with creative therapies and mind training skills such as mindfulness and clinical hypnosis, my clients learn to focus on what they want and develop the skills that they need to get there.
Presentations and Workshops:
• Friendship Rally – An Introduction to Stand Up! Speak Out!™: for girls in 3rd – 8th grades
• Get Social Media Savvy: for girls in 6th – 8th grades
Advanced Training:
• Sand Play Therapy Advanced Training
• Whole Brained Child
• Seeking Safety
• Pediatric Clinical Hypnosis
Other Current Professional Activities:
• American Counseling Association Member
Prior Experience:
• The Children's Home Society of New Jersey, Therapeutic Visitation Provider
• Private Practice, Intern
• Ocean Mental Health Services, Inc., Crisis Counselor, Access Counselor and Intern at a Partial Care Program for Co-Occurring Disorders
• Common Ground Grief Center, Children's Grief Group Facilitator
Education:
• Bachelor of Arts in Psychology, Rowan University
• Master of Science, Mental Health Counseling, Monmouth University
Mission:  My mission is to help children, young women, and families build on their strengths, develop skills to face life's challenges, and lead their best lives.
Email: TKoeppel@IFGD.care
Phone: 626-585-8075 ext. 110
BACK TO OUR TEAM