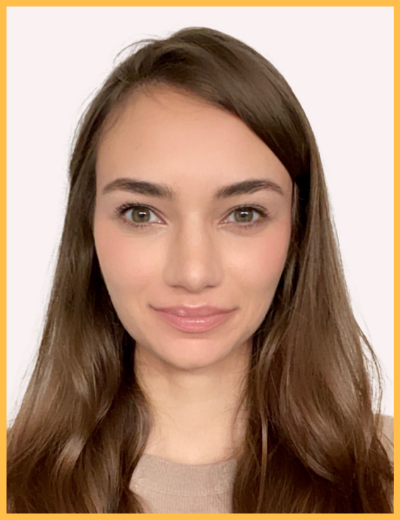 Zoe Thorne, M.A.
Practicum Trainee; Program: Doctor of Psychology in Clinical Psychology, Pepperdine University
Supervised by Sushi Frausto, M.A., Licensed Marriage and Family Therapist (LMFT 101031)
Pronouns: She / Her / Hers
I strive to know my clients in-depth, approaching each client with nonjudgmental support, openness, and curiosity. I have a passion for collaborating with my clients in their healing in order to guide them towards their goals and values. I understand that change can be uncomfortable, and I assist my clients in expanding their tolerance of difficult emotions by learning coping skills. I provide support to children, adolescents, and adults – and I help my clients recognize personal strengths, develop identities, cultivate self-compassion, regulate emotions, and navigate life.
I typically utilize a culturally-informed, integrative therapeutic approach in order to tailor treatment to fit each of my client's needs. Some of the interventions I use include mindfulness, cognitive-behavioral therapy, play-therapy, art-therapy, and acceptance- based approaches. I aim to holistically promote wellbeing through deepening my clients' relationships, increasing their connection to the world around them, and fostering a deeper understanding of themselves and others. Additionally, I recognize the power of the mind-body connection. I have witnessed how somatic, body-centered exercises and skills can help clients to calm their nervous systems, recognize physical signals, reduce reactivity, and process traumatic experiences. My goal is to help my clients to live their most meaningful lives and fully embrace their true potential.
Specialties:
I provide support for growth in the following areas:
Depression

Anxiety

Trauma

Perfectionism

Body Image Concerns

Emotional Dysregulation

Relationships

Self-esteem / Self-confidence / Self-compassion

Acceptance and Commitment Therapy (ACT)

Somatic Experiencing

Cognitive Behavioral Therapy

Psychological Assessments
Prior Experience:
Pepperdine Community Counseling Center, West Los Angeles
Mindful Heart Kids, Santa Monica
Education:
In Progress: Doctor of Psychology in Clinical Psychology, Pepperdine University
Master of Arts in Psychology, Pepperdine University
Bachelor of Arts in Psychology, Loyola Marymount University
Mission: My mission is to empower my clients in becoming their own healers. Through improving their relationships to themselves and others, reconnecting mind and body, and harnessing the power of their unique strengths, I aim to help my clients live their most meaningful lives.
Email: ZThorne@IFGD.care
Phone: 626-585-8075 ext.