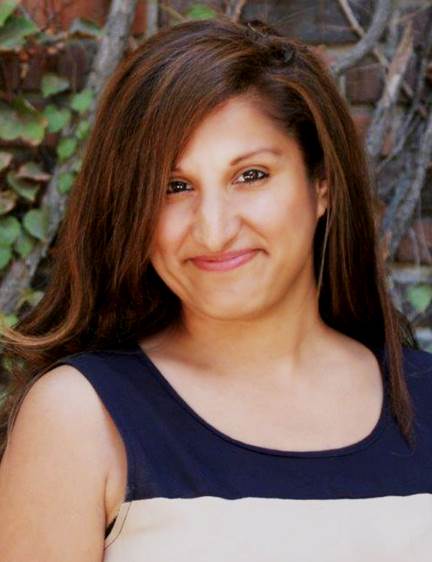 Monica Valdivia Aguilar, M.A., Licensed Marriage and Family Therapist (LMFT #41352)
I have been working with adolescents, women and their families since 1999. Using individual, group, family, and couples therapy, I help clients grow, heal, connect, and become empowered. I use a relational, collaborative, strength- and skills-based approach.  I enjoy providing presentations and workshops to young women, colleges, and organizations. All of my services are available in English and/or Spanish.
Specialties:
Director of the Young Women's Program
Clinical Supervisor for Associate Marriage and Family Therapist
AAMFT and CAMFT Certified Supervisor
Dialectical Behavior Therapy with Foundational and multiple Advanced Trainings
Member of the Institute's Comprehensive DBT Team
Couples therapy – Certified Imago Relationship Therapist.
Other areas of interest:
Identifying and developing inner strengths to cope with life's challenges
Helping families establish healthy relationships and positive communication, and address cross generational issues
Understanding and managing depression and anxiety
Facilitating recovery from trauma
Working with body image and relationship with food
Helping teens and young women emotionally prepare for the transitions, opportunities, and challenges of high school and college life
Through my experience and passion in working in college mental health, I have enjoyed assisting college students in gaining the skills needed to help them navigate their way through a challenging year and semester.
Assisting couples- non-married, newly engaged, or married – in transforming power struggles into a place of connection in an empathically attuned safe space.
Cultural diversity expertise: Working with women dealing with the intersections of career, culture, and family
Bi-cultural and bi-lingual in Spanish.
Education:
Master of Arts, Psychology: emphasis in Marriage and Family Therapy: Phillips Graduate Institute
Bachelor's degree in Psychology: University of La Verne
Other Experience:
College mental health: Counseling Services at Woodbury University; counseling undergraduate and graduate students; Helping first generation college students succeed.
Nonprofit community work: In community mental health I discovered my passion for empowering girls, young women, and their families. Agencies include:

Valley Family Center
Center for Interpersonal Development
Child and Family Center
School based and clinic based services
Mission: To empower women and girls to: re-connect with their inner voice; honor their own cultural and diverse world experiences; heal from emotional wounds and pain; and develop healthy ways of communicating and connecting with others.
Email: MValdivia@IFGD.care
Phone: 626.585.8075 ext. 112
Upcoming Presentations:
College Grit: Getting Ready in Mind, Body, and Spirit
BACK TO OUR TEAM