9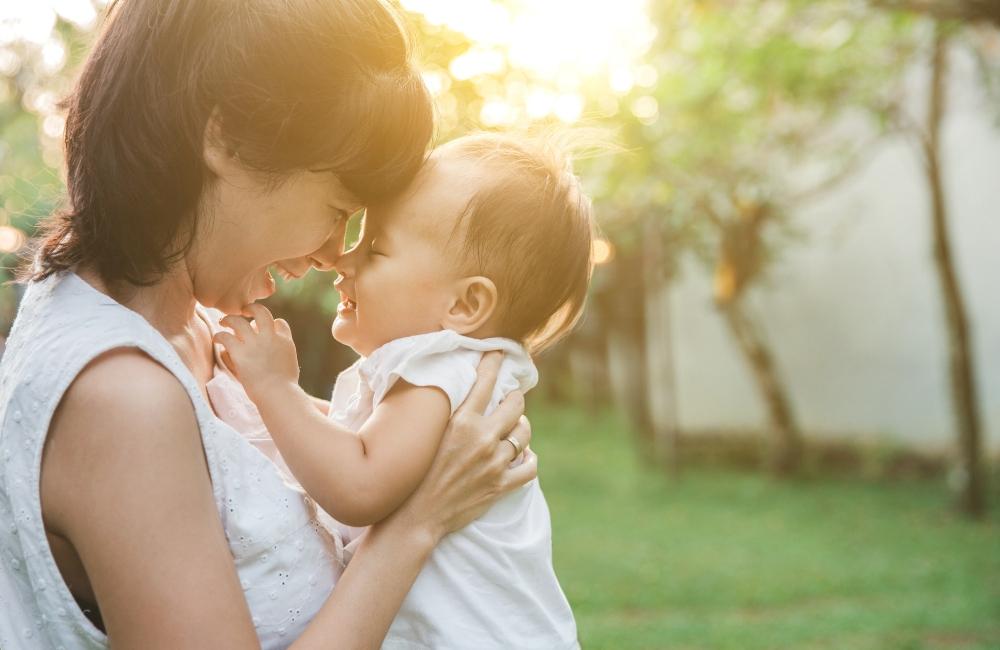 Perinatal & Postpartum Program
We know how beautiful, frustrating, exciting and exhausting it can be to begin the parenthood journey. Our compassionate therapists offer unique support and resources to assist women and couples in gently finding their way through the many stages of starting or growing a family – a journey that can entail pregnancy loss, pregnancy after a loss, infertility, and perinatal/ postpartum depression and anxiety. Our Maternal Mental Health program offers a specialized and comprehensive array of services for women, couples and families: individual, dyadic (mother and child) and couple therapy, mindfulness and skill-based therapy support groups, parent consultation, as well as educational-training workshops for doulas and maternal mental health practitioners. All of our therapy services for individuals, groups and families are being offered online via Telehealth (online therapy) during the coronavirus crisis. Telehealth can be a safe and effective way to connect with an experienced therapist via a secure video platform. For more information, please see our coronavirus Practice Plan and resources.
Check out the flier for our Perinatal & Postpartum Program!
Meet our Perinatal & Postpartum Program team!
Programs for Women, Couples and Families
Our specialty areas include:
1. Coping with challenges during pregnancy and the postpartum period, including recovery from perinatal or postpartum depression and anxiety, and healing from birth trauma.
2. Finding your way through pregnancy loss, becoming pregnant again after a loss, and infertility.
3. Parent/infant focused treatment aimed at improving connection and attachment during the critical first years.
Recommended Resources:
• Our Perinatal and Postpartum Program Flier
• Postpartum Mental Health Myths versus Facts
• Getting the Help you Deserve: Baby Blues versus Perinatal Mood and Anxiety Disorder
• Postpartum Mental Health Resources
Pregnancy Support
While pregnant mothers often feel excitement and joy, many expectant mothers also describe feeling anxious, stressed or "low." Most women chalk this up to pregnancy hormones or moodiness, and don't seek out the necessary care. As many as 20 percent of pregnant women suffer from perinatal (during pregnancy) anxiety or depression. Given the needed focus on physical health, a pregnant mother's mental health and emotional well-being are frequently overlooked. A woman is at a greater risk of developing a perinatal mood disorder than she is of getting gestational diabetes. Untreated, perinatal anxiety and depression can worsen with time, increase the risk of premature birth, and become a precursor to postpartum mental health disorders.
We are committed to supporting the emotional and mental health of pregnant women and their partners as they prepare for the healthy birth of their little one.
Our comprehensive and specialized assessment and treatment services for the perinatal stage include individual and couples therapy and therapy support groups for pregnant mothers.
Postpartum
The birth of a baby brings with it a sea change of profound emotions — joy, excitement, awe, anxiety and confusion. Having a baby, whether your first or your third, creates a monumental shift that ripples through every hemisphere of your life while changing your relationships with your partner, extended family, and friends. Not surprisingly, mothers and fathers, are susceptible to postpartum mood disorders. One in seven women suffers from postpartum anxiety or depression. Up to 4 percent of fathers experience postpartum depression during their child's first year. Untreated, postpartum mood disorders worsen over time, increase the risk of poor infant/parent attachment, and can lead to unhealthy development of the child.
As a new parent, it can feel difficult to tease apart if your feelings of worry, irritability, foggy thinking, inability to sleep, or excessive or too little eating are simply a function of new parenting or clinically significant. Our Maternal Mental Health team can help assess and provide appropriate comprehensive and specialized treatment.
Our postpartum therapy services for mothers and their partners include individual and couple therapy and therapy groups.
Free Monthly Group for Soon-to-be-Moms & New Moms
Come to our monthly tea where you'll learn, laugh, and benefit from the support of other new parents. Open to all new parents, our free monthly group is facilitated by two compassionate licensed therapists who already believe in your ability to parent lovingly and wisely.
Join us the first Thursday of each month from 10:30am-11:30am!
Check out the flier for our Materni-TEA Support Group!
The Motherhood Journey group meets once a week to provide new mothers with therapeutic support. Many women encounter unexpected changes as they welcome a new child into the family. This group is an opportunity to join other mothers for open conversations in a safe, nurturing environment. Trained group facilitators will offer support and education about what to expect and how to overcome parenting struggles related to changes in mood or anxiety during and after pregnancy.
Check out the flier for our Motherhood Journey Group!
Pregnancy Loss and Pregnancy after a Loss
Pregnancy loss, whether due to a miscarriage or medically induced, strikes a deluge of unexpected emotions for the parents – grief, sadness, anger, confusion and fear. Although common, coping with pregnancy loss is rarely discussed openly in our society, leaving couples poorly equipped to handle unanticipated questions around mourning and commemorating the loss, physical and emotional recovery, communicating the news to family and friends, and how to solicit the much-needed support to move forward.
The grief and anxiety can reappear when couples eventually do get pregnant again after a birth loss. Our Maternal Mental Health team helps mothers and couples cope through the difficult experience of losing a pregnancy, and eventually getting pregnant again, with grace, kindness, compassion and tangible skills.
Our comprehensive assessment and treatment services for pregnancy loss, and for pregnancy after a loss include individual and couples therapy, as well as therapy support groups.
If you're curious about the process of getting started in therapy, click here to check out our guide.
For more information on any of these services, please contact our Intake Coordinator at PHoward@IFGD.care or 626.585.8075, ext 108.
.