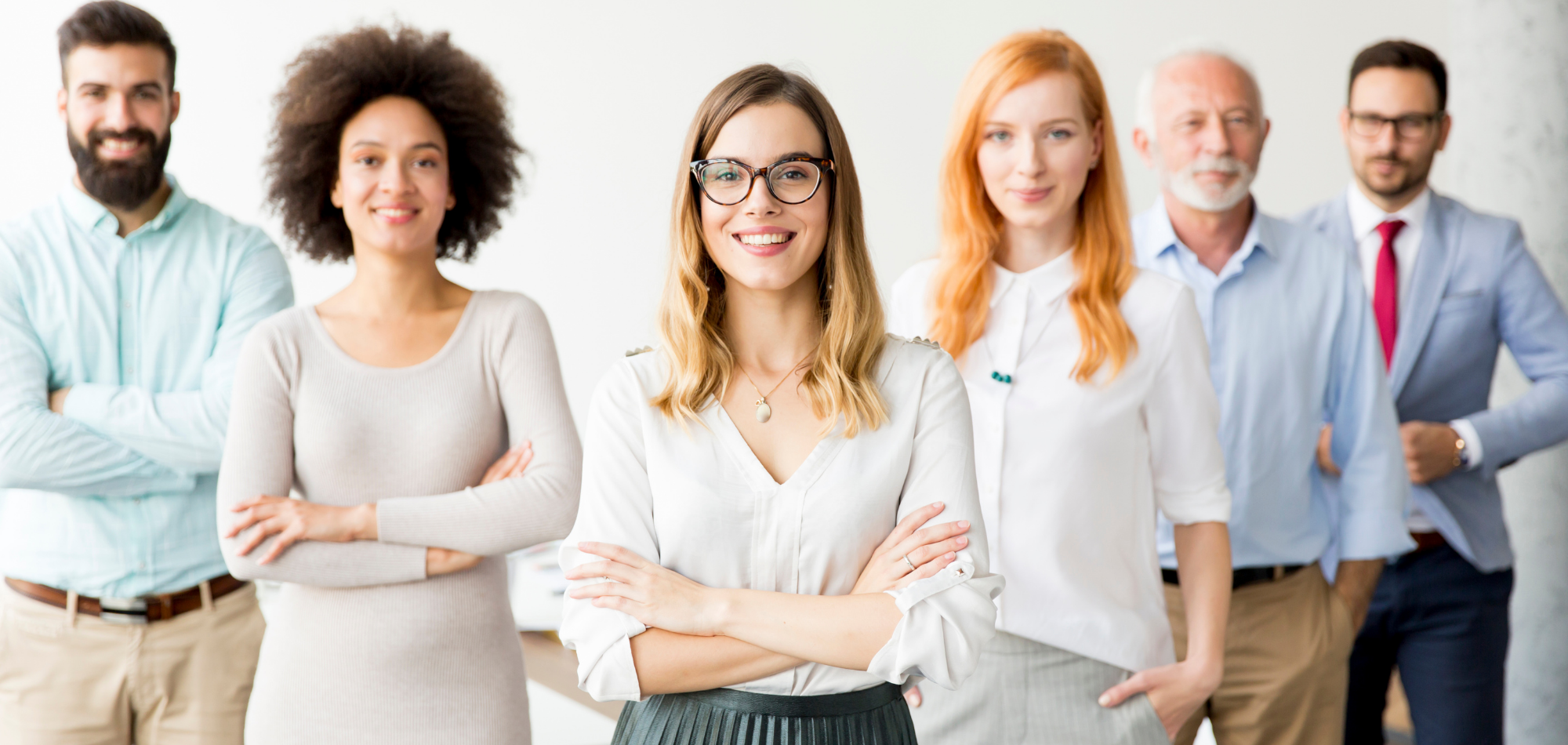 TRAINING AT THE INSTITUTE
Our Training Institute, launched in 2004, is part of our initiative to share expertise with fellow professionals in mental health, education, and organizations serving children and families. In creating this community for learning, growth, and diversity, we hope to challenge ourselves and others to think deeply, creatively, empirically and to act boldly.
Our training model incorporates what we call experiential and embodied learning, drawing on strength-based and mindfulness approaches in a relational context. Our training program provides an opportunity to collectively develop our own wise and authentic voices to advocate for social change while helping girls stand strong with zest for life.
We're hoping to offer in-person professional training sessions in 2021, but if health guidelines recommend online programs – we will offer dynamic, engaging virtual training for educators, school counselors, psychologists and youth program leaders.
Effective and Compassionate Clinical Work for Gender-Expansive Children, Teens and Families
Trainer: Susan Landon, MA, LMFT
We are excited to announce "Effective and Compassionate Clinical Work with Gender Expansive Children, Teens, and Families." This 8 week professional training (16 hours) is designed to equip you in your clinical and case management work with gender-expansive youth and families.
One of the unique elements of this important training is the focus on working with children, families, and schools. The growing population of children and pre-teens identifying on the gender spectrum is growing. Susan Landon, MA, LMFT, of the LA Gender Center has spent many years working with gender-expansive children and families, as well as training others to do this work with deep insight and compassion. This is a great opportunity to study with her virtually!

A second noteworthy aspect of this training is the small group aspect, providing a more intimate setting for training and discussion. Program capped at 16 participants.
More about Susan Landon of the LA Gender Center:
Susan has been working with gender expansive youth and their families for many years. She is a wealth of wisdom and experience on development, family, working with schools, etc. While Susan will be providing training on working with both teens and young children, her emphasis will be on working with children and their families. The gender journey for these young ones is a specialized and unique area. Susan is interested in sharing her knowledge to those who will be expanding this work as it becomes more and more needed. Note: You do not have to be working with gender expansive youth at this time in order to attend and benefit.
Topics Covered in this 8 week training include:
How to build a strong working relationship with parents, including the role of empathy and psychoeducation.

Understanding categories of identity and diversity as it relates to gender non-conforming children.

Developmental issues for children ages 0 – 4. Includes working with the child and parents.

Developmental issues for children ages 5 – 9. Includes working with parents and schools.

Developmental issues for children ages 10 – 12. Includes working with parents and schools.

Developmental issues for children 13 – 19. Includes working with parents and schools.

Unique aspects of this developmental level compared to younger children's gender journeys.

Promoting resilience for children and parents at school, at home and in the world.

Clinical presentations for each developmental level.

Community resources for children, teens and parents. Including how to evaluate appropriate match for the child, teen and family.
Guests: We will have two guest speakers for this training. Aydin Olson-Kennedy will speak about gender dysphoria and his life experience, and Dr.Johanna Olson-Kennedy from Children's Hospital will explain and answer questions about medical decisions for the trans community.
Time and Dates: The group will be held on Mondays, from 11am – 1pm, starting February 22nd – April 12th.
Cost:
$795 for the course.
$640 is the early bird special rate. Must register by February 12th for the early bird rate.
$395 for students and pre-licensed therapists.
Continuing education certificates: Our continuing education partner is Illuminated Education, who is approved by the American Psychological Association to sponsor continuing education for psychologists. Illuminated Education maintains responsibility for this program and its content.
The California Board of Behavioral Sciences accepts APA approval for CE activities for MFTs, LCSWs, LPPCs and/or LEPs.
A certificate for up to 16 hours of continuing education is provided for participants who attend all 16 hours of training. Please see the requirements for credits referenced on the site at Illuminated Education.
Join us Summer 2021 for our Friday Morning Tea & Training Webinar Series!
Grab your tea or coffee – and join us for online learning in our professional training webinar series. The three live, interactive webinars are offered Friday mornings.
You'll connect with colleagues and expand your skillset from the comfort of your own home. Register for one, two, or all three! The webinar series is designed for mental health professionals, educators, school counselors, and youth program leaders. Mental health professionals will earn 2 continuing education credits per session. Early bird cost is $95 per session; $110 after June 30.
The focus of these two-hour courses is social and emotional learning and development, and it's impossible to have these conversations without considering the current impact of COVID-19 and racial injustice. Each presentation will incorporate some discussion about the intersection of these issues with these topics.
A portion of the proceeds from these trainings will be donated to support the Loveland Foundation Therapy Fund and The Nina Pop Mental Health Recovery Fund. The Loveland Therapy Fund provides financial assistance to Black women and girls across the nation seeking therapy. The Nina Pop Mental Health Recovery Fund is an emergency mutual aid fund that raises money to pay for one-time mental health therapy sessions with licensed Black women therapists, for Black trans women.
Build essential skills to do your best work during these extraordinary times.
Friday Morning Tea & Training Webinar Series
Screen Time in a COVID-19 World
How to use Screen Time (and Non-Screen Time) to Promote Social-Emotional Learning
During the COVID-19 pandemic, learn how to support students' and clients' social and emotional growth while navigating screen time. Join experts for a candid conversation about the challenges, opportunities, and realities of screen time during the combination of public health and racial justice crises. Learn activities, skills, and ways of thinking that you can bring to your students and your clients.
Mindfulness Tools for Children, Teens and Families
Finding Calm in the Storm during COVID-19
Learn creative, fun and meaningful tools and exercises to support the effective use of mindfulness for children, teens and families during both our ongoing racial justice crisis and COVID-19. We'll discuss some of the unique challenges and opportunities of this time and mindfulness tools to help.
We'll focus on mindfulness activities to assist with a variety of social and emotional skills, including emotional regulation, the capacity to sit with uncomfortable feelings, and compassion. You'll learn ways to work with families, children, and teens both online and in-person to develop mindfulness practices to support the ability to be in the present moment during this unprecedented time.
Transgender and Gender Nonbinary Youth
Clinical Tools for Working with Youth Across the Gender Spectrum
This generation of youth are profoundly expanding our understanding of the possibilities available for gender identity and expression. Many clinicians who work with youth, despite their specializations, may find themselves working with a young client who holds a transgender or gender nonbinary (TGNB) identity and/or expression.
Through participation in this training, you will gain a deeper conceptual understanding of TGNB youth and learn the up-to-date research and key tools for supporting them on their gender journey. The training will also focus on the unique effects of racial intersectionality among TGNB youth, as well as the specific needs of these youth during our current pandemic.
Summer 2021 dates are still to be finalized. Email Paige Hobey, Director of Community Education and Outreach, at
PHobey@IFGD.care
to learn more or to join our email list for updates on Professional Training!
Check back for summer 2021 updates!
Courses Offered Throughout the Year:
Health and Wellness Center Professional Training
In-Service Trainings for Educators and School Staff