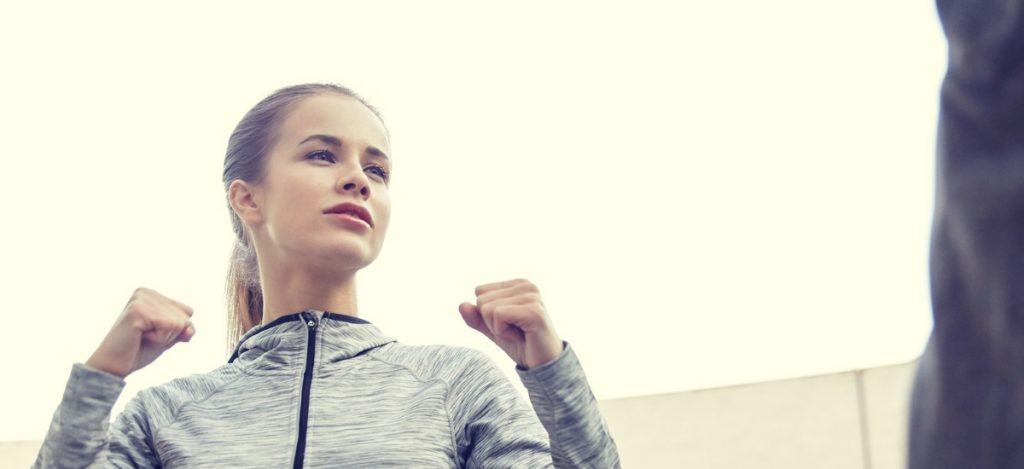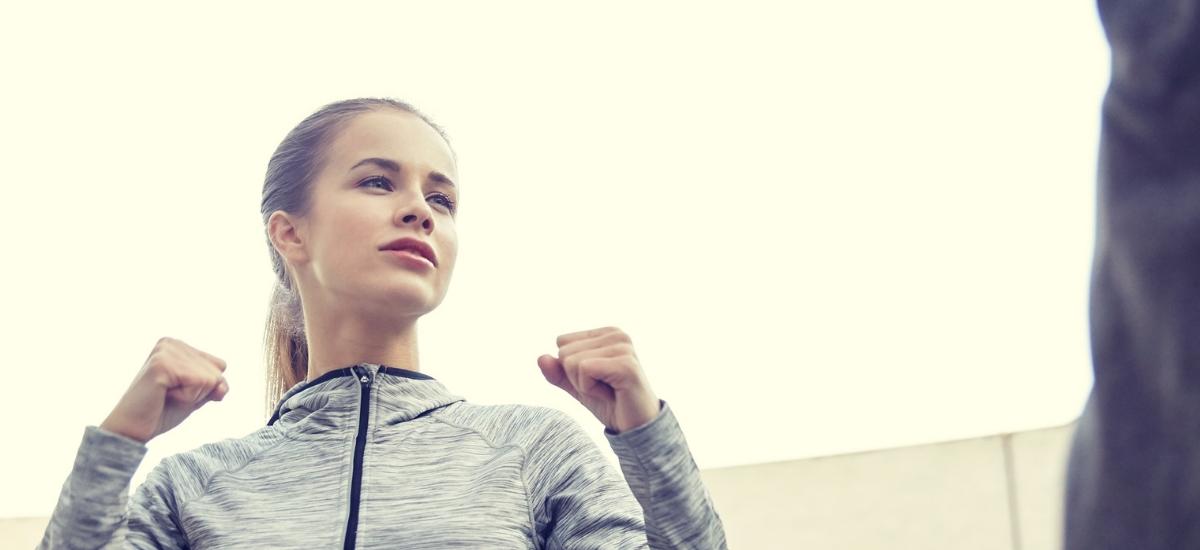 6 Steps to Safety for Young Adults
Over 20% of women in college experience sexual assault, and levels of violence on college campuses continue to rise. According to the CDC, one in four women have experienced sexual assault in their lifetime. And for LGBTQIA+ individuals, these numbers are even higher. We want the young adults in our lives to head off to college and work feeling empowered, prepared and confident. So, we're offering a comprehensive, four-hour self-defense class with popular instructor Lauren Roselle, CEO of Esteem Communication.
This training is for you if..
You want to head to college and work feeling prepared and empowered.
You sometimes feel anxious or afraid walking to your car.
You wouldn't know what to do if you were being followed.
You want to refresh your self-defense skills and learn how to be the best ally for others.
You want to feel more confident interacting with others (strangers, acquaintances, and friends).
You want to discover your strengths and how to use them effectively against an attacker.
You want to learn self-defense in a safe environment surrounded by other young adults.
Throughout the six steps, participants will gain a clear understanding of their own strengths and get to practice realistic physical and verbal role-plays and essential self-defense techniques with a padded mock "assailant." The confidence gained from this hands-on training is invaluable.
Facilitator:
Lauren Roselle, Esteem Communications
Date and Time:
Sunday, July 16 from 1pm to 5pm
Location:
The Institute for Girls' Development's large event room
Cost:
The 4-hour course will cover:
Step 1 Awareness
Understand the importance of being aware of your environment
Become aware of your own strengths
Learn what perpetrators are looking for in their "ideal" target and what deters them
Learn the myths and realities surrounding assaults against women
Step 2 Assertiveness
Body language
Voice Control
Finding your "No"
Setting clear boundaries with with strangers, coworkers, and acquaintances
Interactive verbal role-plays
The differences between passive, aggressive, and assertive communication
How to respond to being followed
Step 3 Social Safety
5 keys to staying safe at parties
Safety in the dorms
Recognizing when a situation is going sideways – and what to do next
Acquaintance rape & date rape prevention strategies
Step 4 Car Safety
Tips to avoid carjacking
How to stay safe in a carjacking situation
Using Uber and other transportation services safely
Safety in and around your car
Step 5 Physical Resistance
Easily mastered self-defense techniques
5 target areas
Using the adrenaline rush to your advantage
Using your strengths against an assailant's weaknesses
Front and rear attacks
Fighting from the ground (included in 6-hour version only)
Step 6 Being an Ally
Recognizing when someone else is in trouble
Coming to the aid of others
Role-modeling assertive communication
Our male instructors, in the role of assailant, provide participants with the unique opportunity to train in an adrenalized state. Because of this, everyone leaves the training knowing what they are likely to do in a real-life situation because they have already successfully deterred and resisted the assaults of the male instructor in the course.
Testimonial:
"In my twenty years as an administrator of various women's programs I have hosted and attended dozens of self defense trainings. The self defense workshop conducted by Esteem's Lauren Roselle is by far and away the best. It is truly a comprehensive training. By the end of the fourth hour of the training for beginners, participants really feel like they can take care of themselves in any situation. The feedback from students, staff, and faculty has been exceedingly positive and I am frequently asked to bring this training back so that folks can enroll their mothers, daughters, sisters and friends. In fact, I bring Esteem back to campus every quarter so that as many women as possible can experience this effective training. I cannot say enough about this training. I firmly believe that it is one of the most important things that we offer every quarter."
Janet Honn-Alex, Coordinator
Women's Resource Center California State University, San Bernardino
This session is full for this year. Be on the look out for our next offering!