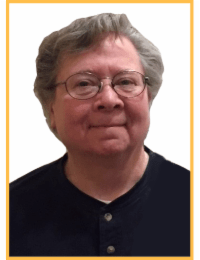 Chris D. Cooper, Ph.D., Licensed Psychologist (PSY 17395)
Clinical Director, Psychological Assessment Program
My focus with the Institute is in the area of assessment – psychological, neuropsychological and educational.
I view assessment as more than simple data collecting or diagnosis.  The goal is to integrate information from numerous sources in order to understand the client, in turn helping her and her parents understand her better.  This includes an emphasis on strengths as well as challenges and how to use those strengths to help meet personal goals and foster growth.
This understanding can aid the client, her family, and the professionals in her world to form treatment plans, develop supportive programs, and tailor educational goals and methods to her individual needs and nature.
Assessment is seen, also, as a clinical intervention in the context of which the client and her family can grow and heal.  I bring an integrative view to this process, drawing on knowledge and experience in clinical psychology, biological sciences, and the humanities.
Specialties: 
Comprehensive psychological, educational and neuropsychological assessment of children and adults
Education:
Doctor of Philosophy Degree: University of Southern California, major in Psychology, Clinical specialty
Master of Arts Degree: Wellesley College, major in Biological Sciences
Bachelor of Science Degree:  Boston University, major in Psychology
Bachelor of Arts Degree: Wellesley College, major in Art History
Other Experience: 
Private practice in Pasadena since 2001
Psychological assessment experience at Children's Friend, Inc, Worcester, MA as well as training sites (LAC+USC Psychiatric Hospital, LAC+USC Psychiatric Outpatient Clinic, St. Barnabas Senior Center, Los Angeles)
Adjunct Instructor at the University of LaVerne teaching Psychological Assessment and use of the Rorschach Inkblot Test in psychological assessment
Instructor in the Department of Biological Sciences, Wellesley College
Founder of Illuminated Education which provides live and online continuing education courses for mental health professionals
Email: cdcooperphd@earthlink.net
Phone: 626-744-9472
BACK TO OUR TEAM