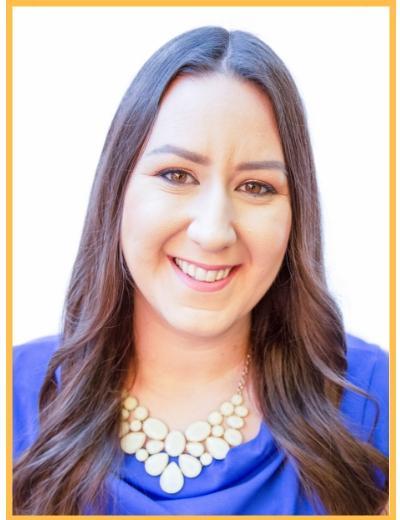 Danielle Neddo, PsyD, Licensed Psychologist (PSY 29486)
Child & Adolescent Specialty Practice Group Therapy Coordinator
Pronouns: She / Her / Hers
Welcome! I serve as a therapist through the Institute's Child and Adolescent Specialty Program (CASP) and am a member of the Institute's Dialectical Behavior Therapy (DBT) team. I also facilitate several of our groups at the Institute, including the High School Grit, DBT Multifamily, Graduate DBT, Superflex Academy, and Wise Mind Parenting groups.
I combine my experience and training with a passion for working with adolescents and young adults from diverse backgrounds and settings. In therapy, I utilize a variety of interventions including skill-building, mindfulness, self-monitoring, cognitive modification, and expressive arts to help clients meet their unique treatment goals.
I love to witness the growth in clients as they seek to better understand themselves, work towards their goals, and develop new relationships with their thoughts and emotions. The resiliency and courage displayed by my clients brings me hope and seeing them grow keeps me motivated to continually better myself as a clinician.
Specialties:
I provide support for growth in the following areas:
• Dialectical Behavior Therapy (DBT)
• Acceptance and Commitment Therapy (ACT)
• Mindfulness
• Cognitive Behavioral Therapy
• Self-injury and Suicidal Ideation
• Depression
• Anxiety
• Perfectionism
• Chronic Mood Dysregulation
• Body Image and Disordered Eating
• ADHD Treatment
• Self-esteem / Self-confidence
• College Transitions
• Psychological Assessment
Additional Information about my Specialties:
I primarily work with clients through cognitive-behavioral and mindfulness-based approaches, including Dialectical Behavior Therapy, Acceptance and Commitment Therapy, and self-compassion practices. In session, the client and I hold together the dialectic of acceptance and change. I believe that it's important for clients to work towards mindfulness and acceptance of the things in their lives that are outside of their control, including events outside of the self, thoughts and feelings. Our work together entails identifying the things that are currently getting in the way of the client living a meaningful life and finding ways to remove those barriers through increased skills and commitment to actions that are in line with personal values and goals. Through these actions, clients create lives worth living and healthy relationships with their thoughts, emotions, and selves.
Presentations and Workshops:
• Dialectical Behavior Therapy with Adolescents: for mental health professionals
• Superflex Summer Academy: for girls in 2nd – 5th grades
• Stand Up! Speak Out!™ Summer Workshop: for girls in 3rd – 5th grades
• Cool Ways to Chill: Ways to Stress Less: for girls in 3rd – 8th grades
• Friendship Rally – An Introduction to Stand Up! Speak Out!™: for girls in 3rd – 8th grades
Articles:
• Reflections & Intentions
• 8 Tips for Fostering a Positive Body Image
Advanced Training:
Dialectical Behavior Therapy (DBT)

Foundational Training with Charles Swenson, M.D. in 2017
Advanced Trainings:

In 2017 – DBT in Action: Case Based Training with Shari Manning, Ph.D. & Kate Comtois, Ph.D., MPH
In 2018 – The Art of Moving from Conceptualization to Exposure for Emotional Avoidance with Shari Manning, Ph.D

Trauma Resiliency Model (TRM)
Mindfulness
Other Current Professional Activities:
• San Gabriel Valley Psychological Association member
Prior Experience:
• San Bernardino County Department of Behavioral Health
• Hathaway-Sycamores Child and Family Services
• Alhambra Unified School District Gateway to Success Program
• Pacific Clinics
Education:
• Doctor of Psychology in Clinical Psychology, Fuller Theological Seminary
• Master of Arts in Psychology, Fuller Theological Seminary
• Bachelor of Arts in Psychology and Bachelor of Science in Music, Greenville College
Mission: My mission is to provide quality mental health services to youth and their families and to empower young people to face life's challenges in a way that allows them to live their best lives.
Email: DNeddo@IFGD.care
Phone: 626-585-8075 ext. 159