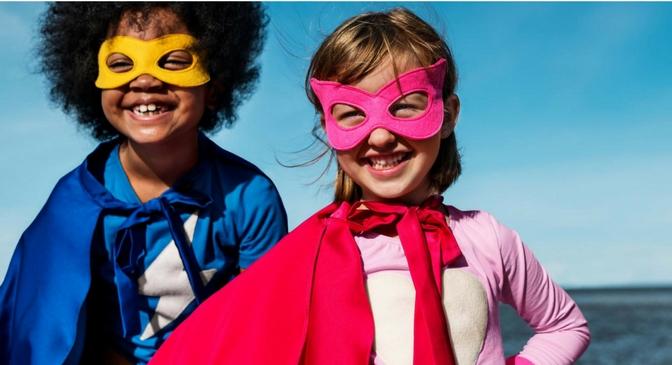 Superflex Academy
This imaginative, empowering weekly therapy group teaches friendship and emotional regulation skills while reducing anxiety. It is designed for girls who would benefit from tools to improve attention, impulsivity, flexibility and reading social cues. Girls defeat the Unthinkables – cool characters who represent tough behaviors like Space Invader, Glassman and Topic Twistermeister.
Get ready to fly! Yes, the girls will don their very own superhero capes as they partake in exciting adventures with the Unthinkables!
Get creative! They'll use art supplies and inspiration to make personalized books.
Get moving! High energy, indoor and outdoor activities keep everyone on the move.
Get social! Superflex builds friendship
skills, confidence and camaraderie. Join us!
Mondays from 3:45pm to 4:45pm
February 4th – May 13th
$85 per session for 15 sessions
To learn more, contact our Intake Coordinator, Maryanne Mueller, at MMueller@IFGD.care or 626.585.8075, ext. 108.
Back to Group Therapies