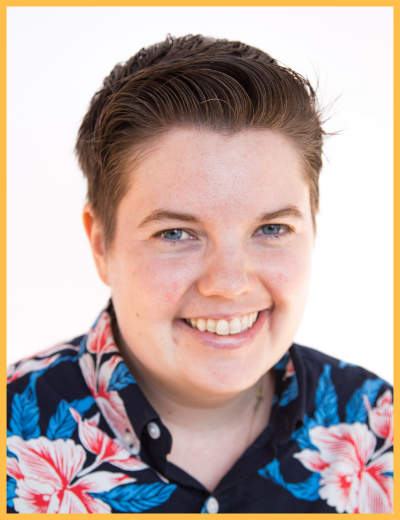 Jay Thomas, Psy.D.
Licensed Psychologist – PSY32701
Child & Adolescent Specialty Practice
Pronouns: They / Them / Theirs
Hello and welcome! I work as a therapist in the Institute's Child and Adolescent Specialty Program (CASP). As a clinician who believes in providing children and families with the tools they need to thrive, I believe therapy can be a space where folks can learn how to cope with difficult emotions or experiences and find new ways to move through the world.
I have a particular passion for working alongside marginalized youth and their parents. My approach tends to be client centered, meaning that I hope to build on your existing strengths and offer a space where you can discover new ways of coping that work best for you. In therapy, I tend to incorporate a variety of interventions including mindfulness, grounding techniques, self-monitoring, as well as play and narrative therapy techniques to help clients reach their goals for treatment.
I love to support clients as they work through identity development questions and learn ways to advocate for themselves. Similarly, I also deeply value helping folks develop new strategies for coping with challenging emotions or oppressive experiences, as well as discover healthier ways to be in relationship with others. As I wrap up this intro, I'd love to add one final note: I'm so glad you're here. I know that seeking out new services can be challenging – so whenever anyone takes that first step, it's worth celebrating. I can't wait to meet you and get started.
Specialties:
LGBTQ affirming care
Depression
Anxiety
Social skills
Self-esteem / Self-confidence
Body Image and Disordered Eating
Trauma recovery
Nuero-divergence & Disability
Mindfulness
ADHD Treatment
Psychological assessment
Presentations and Workshops:
Weekly webinars for mental wellness during the Covid-19 pandemic

Panel for mental health professionals on Ableism and disabled pride

Workshops for teens: social justice and mental health
Advanced Training:
Trauma Informed Cognitive Behavioral Therapy (TF-CBT)

Mindfulness
Prior Experience:
Rockwell Psychological Services
Pacific Clinics
Institute for Multicultural Counseling and Education Services
The Wright Institute Sanctuary Project
Through the Looking Glass
Education:
Doctor of Psychology in Clinical Psychology, The Wright Institute

Master of Arts in Psychology, The Wright Institute

Bachelor of Arts in Psychology and Bachelor of Arts in Comparative Literature, University of California, Los Angeles
Mission:
My mission is to create a safe space in which children, adolescents and their families can engage in self-discovery and build resilience in the face of marginalization or difficult life experiences.
Email: JThomas@IFGD.care
Phone: 626-585-8075 ext.155
BACK TO OUR TEAM