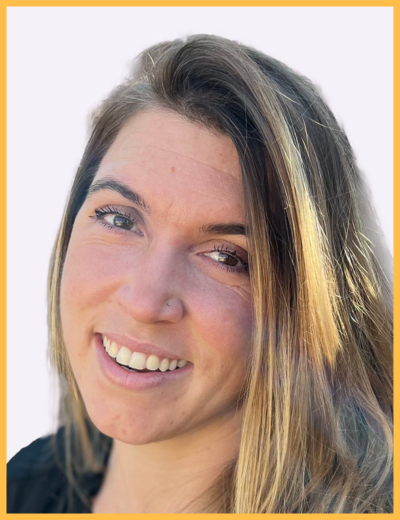 Kailey Painter, M.A.
Practicum Trainee; Program: Doctor of Psychology in Clinical Psychology, Pepperdine University
Supervised by Grace Goodman, Psy.D. (PSY28905)
Pronouns: She / Her / Hers
Therapy serves as a sacred opportunity and space to develop a deep and connected relationship with oneself while working towards living an authentic life. I believe the more we know and honor ourselves, the better we can show up in the world not only for ourselves, but for others, and our communities. I aim to support my clients in their growth and self-exploration and walk alongside them on their path of healing and empowerment.
Prior to entering graduate school, I volunteered as an assistant to an immigration attorney, advocating and providing services for young women who had experienced sexual trauma in their country of origin. It was this work that led me to the mental health field and motivated my clinical work, where I am committed to a career geared towards providing culturally adaptive, trauma-informed care to women who have experienced sexual trauma.
In my work with clients, I take on a culturally informed, integrated approach—one that honors each client's cultural background, lived experiences, and identities, and builds upon the client's individual and community strengths. I thoughtfully customize treatment to best meet each client's needs and goals. Some of the approaches and interventions I draw upon to inform my work include multicultural and humanistic approaches, attachment theory, somatic experiencing, cognitive behavioral therapy, and mindfulness-based and trauma-informed practices. Additionally, I like to utilize music, movement, and creative expression in my work, and I incorporate these forms of healing into treatment in ways that resonate with clients.
I believe individuals are the experts in their own lives, holding the wisdom and answers they're searching for. As such, I view the therapist and client as a collaborative team, working together towards the client's goals. I aim to support healing across the lifespan, and enjoy working with adolescents, young adults, adults, and families. Specifically, I am passionate about helping each client to feel empowered in body, voice, and spirit, and offering support as clients progress towards their most authentic selves. I find myself inspired and moved by every client's strength and resilience. I love this work, and I feel deeply honored to have the opportunity to know and walk alongside each client.
Specialties:
•Depression
• Anxiety
• Trauma-Related Issues
• Multicultural approaches
• Services in Spanish
• Self-esteem and self-compassion
• Identity exploration
• Interpersonal/Relationship Challenges
• Work and School related stressors
• Mindfulness
• Somatic Experiencing
• Acculturation related stress and immigration
• Cognitive Assessment

Prior Experience:
• Union Rescue Mission, Pepperdine Mental Health Clinic
• Olive View – UCLA Medical Center Department of Neuropsychology

Education:
• In Progress: Doctor of Psychology in Clinical Psychology, Pepperdine University • Master of Arts in Counseling Psychology, Concentration in Clinical Mental Health, University of Denver
• Bachelor of Arts in Spanish and Anthropology, Colorado State University
Mission: My mission is to support my clients along the path of healing and becoming their most authentic selves. By working together, and drawing upon their strengths and their own wisdom, I aim to support my clients in fostering a deep and loving relationship with themselves, as well as connecting in meaningful and healthy ways with others.
Email: KPainter@InstituteforGirlsDevelopment.com
Phone: 626-585-8075 ext. 142