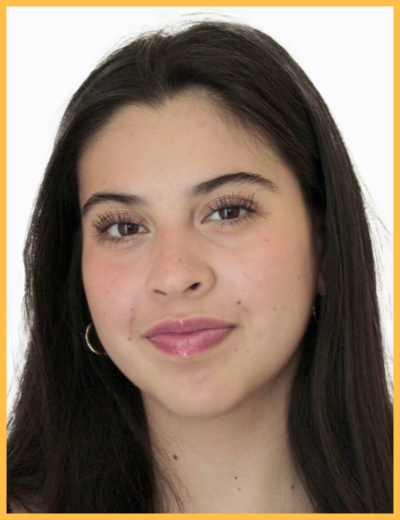 Mia Ramos
Community Education Workshop Facilitator
Pronouns: she/her/hers
Throughout my life, I have witnessed the importance of girls supporting girls. And though it may sound cliché, it is something I truly value. I am often surrounded by talented girls and women, while playing competitive sports, taking advanced academic classes, or participating in other extracurricular activities, and it can be easy to become intimidated or lose confidence. It's so important to have a support system that allows you to open up and feel comfortable. I enjoy mentoring younger girls and helping them create their own support systems.
I have had many female role models to look up to, and I aim to provide girls with something similar. I am beyond thankful to have found the Institute of Girls' Development, allowing me to do just that. I enjoy creating healthy and supportive environments for girls to find themselves and to continue to thrive.
Other Experiences:
I have been a Girl Scout for 11 years which has helped me see the importance of female empowerment, allowing girls to become confident, successful, and truly happy young women. It has taught me how to collaborate with other strong young women and allowed me to teach new skills to younger troops. I am currently working on my Gold Award with The Hidden Opponent, raising awareness for student-athlete mental health.
I am in a female community service chapter called Lions Heart, which has allowed me to give back to my community while developing relationships with other inspiring women.
I have played club volleyball for 6 years and am currently on South Pasadena High School's Girls Varsity Volleyball team. My experience as a competitive athlete has undoubtedly taught me the most important lessons regarding teamwork and trust.
Education:
South Pasadena High School
Mission:
I hope to provide girls with a safe space to gain confidence and truly be able to live as their most genuine, beautiful selves.
BACK TO OUR TEAM