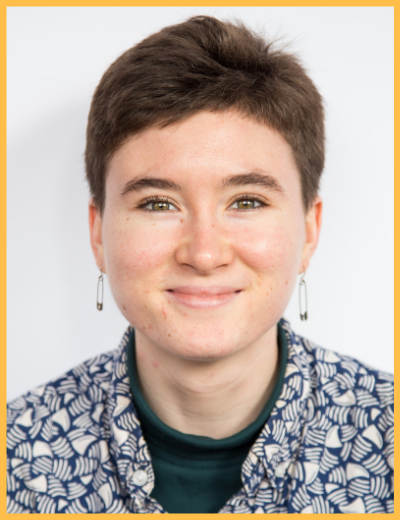 Opal Hetherington
Community Education Workshop Facilitator  
Pronouns: She / Her / Hers
As a Girl Scout of twelve years, I have been involved in girls' empowerment as both a girl empowering herself and a teen learning how to empower other girls. Throughout my life, I have noticed an evolution in how womanhood is taught to girls. When I joined my troop, I sometimes felt isolated, feeling that my concept of womanhood as a queer person was different than the prevailing definition.
Yet, over time, as my troop has changed, I have as well. Spaces are becoming more inclusive, and I have realized that there is room for every woman and girl at the table.
It is of the utmost importance to me that all girls feel welcome and included in spaces with other girls. Womanhood is not constricting, and I hope that I can share that message with the girls with whom I work.

Other Experience:
My long tenure as a Girl Scout has taught me that young girls have boundless creative potential, energy, and powers of collaboration! Through Girl Scouts, I have led badge workshops, organized camping trips, and spent countless hours with girls my age as well as with the younger girls of our troop.

I am a junior leader of my high school's Women's Service League.

I co-lead my high school's feminist club, which attempts to bring attention to and advocate for issues affecting the women of our school as well as broader issues in the world.
Education:
Polytechnic School Junior
Mission: I want every young person to know that womanhood and femininity can be a source of freedom. I hope to show the people with which I interact that there is no one right way to be a woman or a girl.