Stand Up! Speak Out!® Curriculum Training:
Empowering Friendship & Conflict Resolution Skills
June 23 – 24, 2023
In-Person at the Institute for Girls' Development, Pasadena, CA
For professionals empowering girls – and all children and teens – to navigate their friendship worlds. This curriculum is being implemented by clinical teams and in schools and after-school programs. This course offers 12 hours of APA continuing education credits for mental health professionals in California and in some other states.
Presenters: Melissa Johnson, PhD and Vicki Chiang, PsyD
Abstract/Description:
Our clients and students continue to navigate their social and emotional worlds in the shadow of the pandemic, exploding screen time, and challenging social concerns. Children and teens are struggling with big feelings related to friendships and with uncertainty about resolving challenging friendship situations, both online and in person.
Dr. Johnson and Dr. Chiang have worked for decades in educational and therapeutic settings. They and their team at the Institute have facilitated groups and workshops for thousands of girls. Based on cutting edge research and the experiences of real girls, Dr. Johnson and the Institute team have developed the Stand Up! Speak Out!®curriculum. The curriculum guides therapists, educators, school counselors, and youth program leaders in skills to navigate the important and complex world of friendship and social relationships with assertiveness, compassion and self-care in these challenging times. Come learn to use this innovative curriculum with your students and clients!
Click here to watch the video of Dr. Johnson discussing the Stand Up! Speak Out!® Curriculum
Watch the Stand Up! Speak Out!® facilitators share what they love about teaching empowering friendship skills to girls!
When: June 23 – 24, 2023 (Thursday & Friday)
Time: 9:00am – 4:00pm (Sign in, networking, and light breakfast 8:30 – 9:00)
Location: Institute for Girls' Development, 95 N. Marengo Ave, Suite 100, Pasadena, CA
CE units: 12.0
Course Level: Intermediate. This course will be useful for mental health professionals, school counselors, school psychologists and educators as well as those who lead girls' programming.
Learning Modalities: Attendees learn through demonstrations, videos, breakout sessions, presentations, and experiential activities. All participants receive a training packet with resources.
Cost: $490 early bird cost for the training plus $125 for the curriculum package
• Training cost goes up to $535 on May 30
• Graduate Student Rate: $375
• $20 group discount
WHAT YOU GET!
Two full days of training from:

Dr. Melissa Johnson (author of Stand Up! Speak Out!®)

Dr. Vicki Chiang (Clinical Director of the Institute's Child and Adolescent Specialty Practice)
The Stand Up! Speak Out! curriculum package at a highly discounted rate, including:
Essential Curriculum: Stand Up! Speak Out!® Empowering Skills for Girls' Friendships book
Sixteen 30-minute lesson plans ready to be utilized in the counseling office, the classroom, after-school program, or youth group as needed
Skits for all genders, to be used for role playing and practicing skills
Evaluation tools to help assess skill development and progress
Journal pages that can be copied and used for student journals.
Graphic mini-posters that can be used to teach different communication styles.
The opportunity to network and learn best practices from colleagues.
Nourishing food including continental breakfast, lunch, and light snacks
Two FREE hours of individual consultation, valued at $700, with Dr. Melissa Johnson over the next 12 months to refine your implementation of Stand Up! Speak Out!® for your particular site or population
Vroman's Bookstore is partnering with us to provide current books on this topic for your perusal and purchase.
Regular cost for the Stand Up! Speak Out!® Curriculum Package is $185; professional training attendees purchase the package for $125. Select the "Training + Essential Curriculum" option at checkout.
YOU WILL GAIN
Information about the social world of girls from socio-cultural and developmental perspectives, including the impact of gender stereotypes and role modeling on all youth
Practical insight into the roles girls (and all youth) play in situations of relational aggression – target, aggressor, bold bystander, and the one in the middle
Effective tools to help girls move from conflict to solidarity and compassion
Fun, useful, research-based calming and mindfulness exercises that can be used every day
Dynamic and creative activities to enhance discussions and skill acquisition
Tips and practice in delivering the Stand Up! Speak Out!® curriculum to your particular group of girls.
SCHEDULE
DAY 1: JUNE 22, 2023
8:30 Registration and light breakfast
9:00 Welcome and overview of the training – Dr. Melissa Johnson and Dr. Vicki Chiang
9:20 Opening mindfulness and introductions – Dr. Melissa Johnson
10:00 Benefits and challenges of friendship, accounting for pandemic influences and social media changes – Dr. Vicki Chiang
10:25 Activity about conflict – Dr Vicki Chiang
10:45 Break
11:00 Introduction to Social Aggression (online and in real life), the Roles, and the Skill of Brave/Straight Talk
11: 25 Connection, Conflict and Resistance in Context – Dr. Melissa Johnson
11:55 Experiential Activities and Tips VIDEO – Dr. Chiang
12:30 Lunch
1:00 Movement Mindfulness – Dr. Vicki Chiang
1:10 More about the Roles and the Voices: VIDEOS – Dr. Melissa Johnson
1:25 Activity
1:45 Taking Care of the Emotional World: Cool tools for therapeutic group and classroom use. – Dr. Vicki Chiang
2:15 Break
2:30 More Tips for Trainers – Dr Chiang and Dr. Johnson
2:40 Training activities in teams – Dr. Melissa Johnson
3:05 Presentations/Demonstration from teams
3:45 Closing Circle and End of the Day Evaluations
DAY 2: JUNE 23, 2023
8:30 Sign in and light breakfast
9:00 Opening mindfulness – Dr. Melissa Johnson on fostering compassion
9:20 Review Feedback Forms from Day 1
9:35 "They're being mean!" Skills for kids to use when they are targeted or in the bystander role online and in real life (IRL) – Dr. Johnson
10:45 Break
11:00 "Not in the Middle" Skills for spoon-ish situations and anger management skills – Dr. Chiang
11:50 Brain break/energizing mindful movement activity – Dr. Chiang
11:30 Activities and demonstrations
12:30 Lunch
1:00 Game – Dr. Vicki Chiang
1:10 Advocacy, Change and More Tips for Trainers – in mental health, education, community, with families – Dr. Chiang and Dr. Johnson
2:00 Applications and delivery
2:30 Break
2:45 Break out sessions – How do I take this back to my school, organization or practice?
3:35 Closing Circle:
4:00 Wrap up the training and evaluation forms
PRESENTERS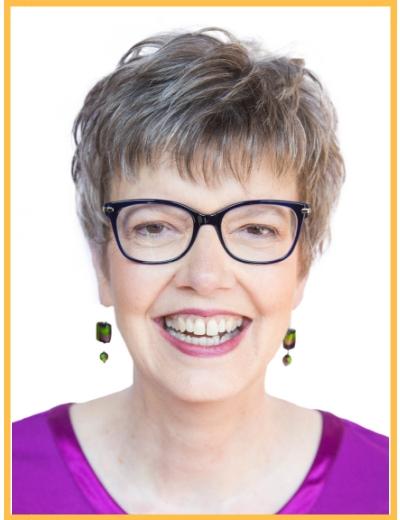 Melissa J Johnson, PhD (she/her) (PSY 13102), is the founder & CEO of the Institute for Girls' Development in Pasadena, CA. An expert on child and teen development with a Masters in Education and Doctorate in Counseling Psychology, Dr. Johnson has worked with children and teens for over 35 years. At the Institute, Dr. Johnson and her team deliver strength-based therapy, inspiring educational programs, and consultation with schools and districts to help create positive school climates. Dr. Johnson's approach to raising and mentoring girls draws together contemporary research in neuroscience, mind/body health, and evidence-based interventions in mindfulness and social and emotional intelligence. She is the recipient of numerous awards for her work with girls, a prolific writer and an inspiring public speaker and trainer. The book Stand Up! Speak Out!™ Empowering Skills for Girls' Friendships: The Essential Guide for Educators and Others Who Work with Girls is available to provide practical tools for those who mentor girls.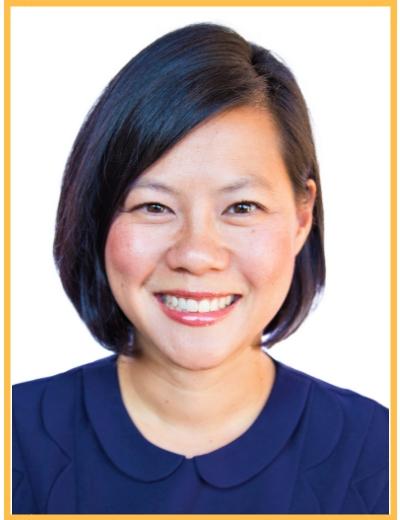 Vicki Chiang, Psy.D. (she/her) (PSY21136) brings enthusiasm, passion and dedication to her leadership as Clinical Director of the Institute's Child and Adolescent Specialty Practice (CASP). Dr Chiang is a dynamic and popular trainer, speaker and writer on issues relevant to professionals and parents. Many of her articles can be found on the Institute's website, including her article: On Race: Using Stories in the Discussion of Race.
In her clinical work, Dr. Chiang offers a unique blend of compassion, guidance, and authenticity for parents she works with in her consultation room. By empowering parents with relational and attachment resources for positive parenting, she supports the whole family in growing and thriving. Dr. Chiang has expertise in working with immigrant families and is passionate about fostering skills to help immigrant families face the challenges of negotiating acculturation, bicultural identities and cross-generation communication. She brings this wealth of wisdom and clinical expertise to her role as senior supervisor for the Institute's CAPIC Postdoctoral Fellowship Program.
OBJECTIVES
Attendees will be able to:
Identify 2 ways that the COVID-19 pandemic and its fall out have impacted the social development of children, based on what we know so far.
Identify 2 changes in kids/teens social media experiences that is impacting friendships, at this stage in the pandemic.
Identify 3 of the biggest friendship issues facing girls today and describe the ways these issues can impact social and emotional development.
Identify 1 way to promote positive friendships in a system like a school or after school program
Identify 1 mindfulness activity that can be helpful for promoting positive friendships
Identify one way that gender stereotypes negatively impact the social connections of children of all genders
Identify one research-based skill that children and teens can use to support emotional regulation
Identify 2 ways to promote assertiveness and compassion with small groups and/or individual girls
Identify one social skill that children and teens can use when they are in the position of bystander
Identify one social skill that children and teens can use as an alternative to being mean or hurtful
Describe one activity that can help children and teens effectively deal with "being in the middle" of social conflict
Identify one way of involving parents and families to help children and teens navigate their social worlds
Identify one advocacy action to help make positive changes in the therapy, school or after-school climate

CE APPROVALS
Illuminated Education is approved by the American Psychological Association to sponsor continuing education for psychologists. Illuminated Education maintains the responsibility for this program and its content.
The California Board of Behavioral Sciences accepts APA approval for CE activities for MFTs, LCSWs, LPPCs and/or LEPs.
Outside of California, please check with your licensing board to see whether APA approval is accepted for CE credit in your state. Please call Dr. Cooper if you have further questions (626-744-9472).
REFUNDS: To withdraw from a course, your request must be in writing and emailed at least 5 days prior to the day of the course. A refund (minus a $20 handling fee) will be issued within 10 days – or you may be able to transfer your entire registration fee to another upcoming course. If you cannot attend because of illness or emergency and are unable to notify us 5 days prior to the course date, you may be able to transfer your registration fee to an upcoming course.
ACCOMMODATIONS AND SPECIAL REQUESTS
The building and room for this event are wheel-chair accessible. Please contact us if you need any other accommodations. Lunch is provided by the Institute for Girls' Development and will include vegetarian and gluten-free options. Please contact us if you have any other dietary needs.
CONTACT INFORMATION
Please feel free to call 626.585.8075 ext. 121 or e-mail Paige Hobey at PHobey@IFGD.care, with questions about the program and for registration information. For questions about Continuing Education hours, please call Dr. Chris Cooper (626-744-9472) or email at cdcooperphd@earthlink.net .
If you email, please refer to this workshop in your subject line.