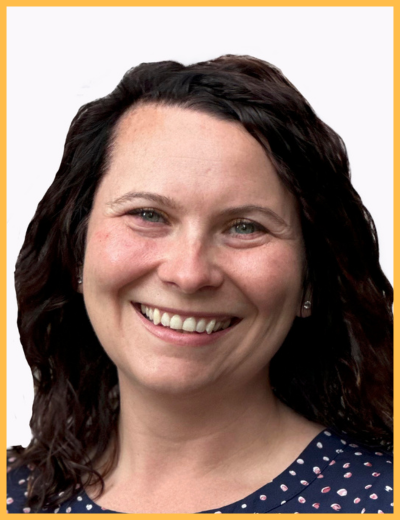 Tiffany Schupanitz, MA
Practicum Trainee; Program: Doctor of Psychology in Clinical Psychology, Fuller Theological Seminary 
Supervised by Grace Goodman, Psy.D. (PSY28905)
Pronouns: She / Her / Hers
Creating a welcoming, curious, non-judgmental, and open environment is vitally important to me. It is my hope that this creates a safe space for clients as we explore different areas of life that are causing distress as we collaborate to develop tools to manage distress and live a flourishing life.
I combine my experience and training with a client-centered and open approach to work with adolescents and adults from diverse backgrounds and settings. In therapy, I utilize a variety of interventions, including EMDR, humanistic, and cognitive behavioral approaches to help clients meet their unique treatment goals.
I love to walk alongside individuals as they journey towards finding their most authentic self. Through developing an understanding of the holistic nature of being, we journey together into a deeper awareness of the self and the world around them. I am excited to continue this development as I work with clients through the assessment process from a culturally informed lens.
Specialties:
I provide support for growth in the following areas:
• Cognitive Behavioral Therapy
• Self-injury and Suicidal Ideation
• Depression
• Anxiety
• Perfectionism
• Emotional Dysregulation
• Self-esteem / Self-confidence
• Phase of Life Transitions
• Psychological Assessment
Prior Experience:
• Fuller Psychological and Family Services
• SS Therapy and Consulting
• Youth Emergency Services and Shelter
• Woodward Academy
Education:
• In Progress: Doctor of Psychology in Clinical Psychology, Fuller Theological Seminary
• Master of Arts in Psychology, Fuller Theological Seminary
Master of Science in Counseling, Drake University
• Bachelor of Arts in Biology, University of Iowa
Mission: My mission is to empower individuals to be their most authentic self through healing the barriers that keep them from embracing their full self. Through the therapeutic relationship, an individual can live a flourishing life.
Email: TSchupanitz@IFGD.care
Phone: 626-585-8075 ext. 141
BACK TO OUR TEAM