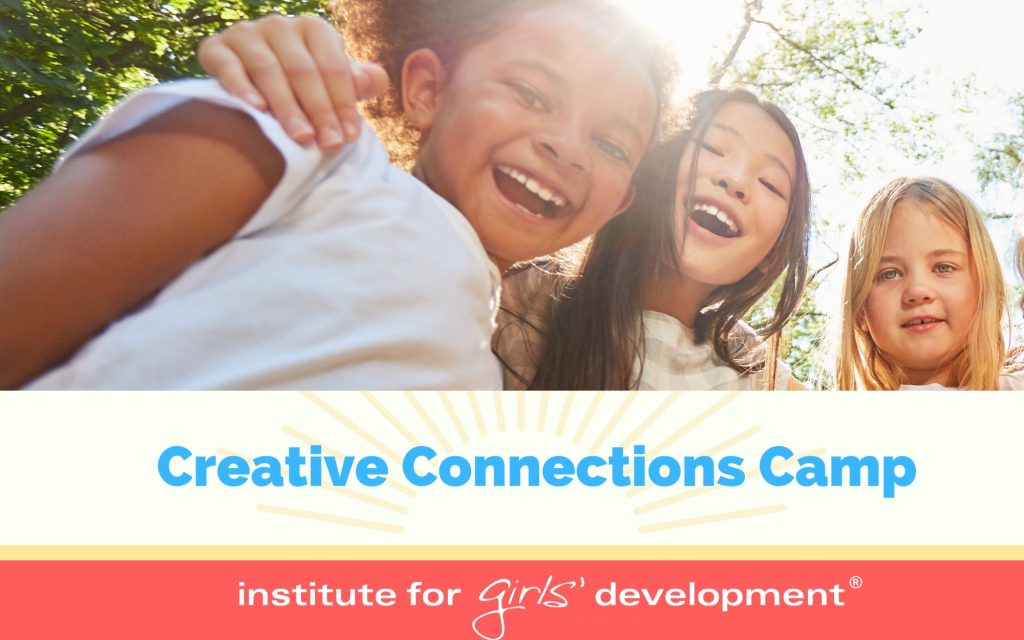 Overview:    
Does your child enjoy creative projects? Are you looking for a summer experience designed to build positive relationships, resilience, and happiness in a supportive environment that's also creative and inspiring? This is it! Creative Connections Camp includes unique art projects, games, and dynamic discussion to help foster positive social skills while having fun.
Creative projects include:
·     prayer flags
·     making values vessel/box
· creating collages
· journaling… and more!
Research and experience demonstrate that the use of creative expression offers a variety of benefits. Expressive arts can spark the imagination and facilitate productive communication. Plus, it's fun – especially in a supportive group environment designed to build camaraderie. Join us!
Dates:
Tuesday, July 5 – Friday, July 8
Times:
9am – 12pm
Ages:
Rising 3rd – 5th graders
Location: The Institute for Girls' Development's Beautiful Outdoor Courtyard
Facilitator: Ruth Maouda, M.A Supervised by Grace Goodman , Psy.D. (PSY 28905) and Zoe Thorne, M.A. Supervised by Grace Goodman , Psy.D. (PSY 28905)
Cost: $345 + $25 required supplies fee until June 1
Plus $15 bring-a-friend discount!
$365 + $25 required supply fee after June 1
Partial scholarships are available; email PHobey@IFGD.care with questions.
Covid Protocols: Learn about our public health and safety protocols this summer.
Learn More: Email Paige Hobey at PHobey@IFGD.care.