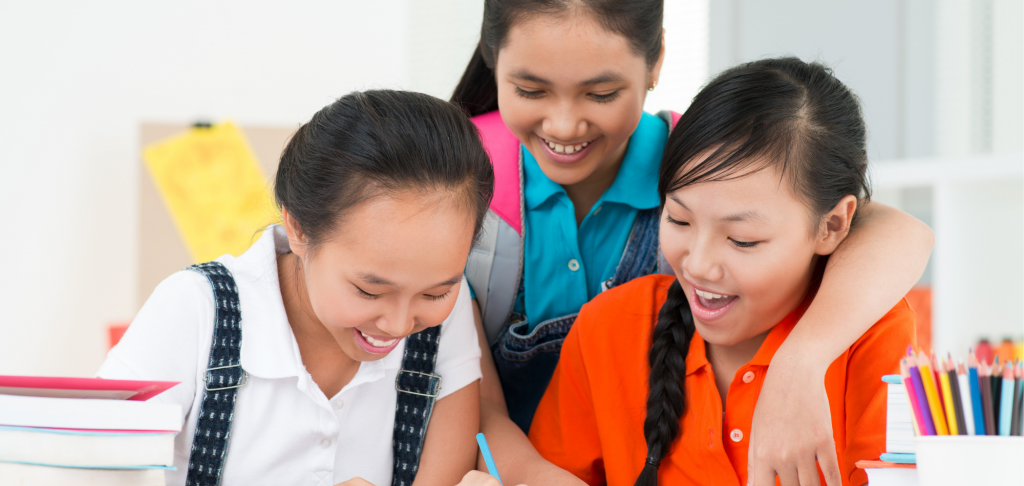 Creative Connections Camp
A fun and inspiring summer arts camp for 10 – 13 year olds
Dates:
Monday, July 19 – Friday, July 23 | 9:30am – 12:00pm
Looking for a summer program designed to help your daughter improve her relationships, resilience, confidence and happiness in a supportive environment that's also creative and inspiring? This is it! We have recently shifted this camp to an in-person experience.
Led by an experienced therapist trained in expressive arts, Creative Connections Camp includes unique art projects, dynamic discussion, mindfulness activities, and interactive skill-building to empower and engage the girls.
Research and experience demonstrate that the use of creative expression offers a variety of therapeutic benefits – particularly with kids who find it challenging to speak directly about areas of concern.
Expressive arts can spark the imagination and facilitate productive communication. Plus, it's fun – especially in a supportive group environment designed to build camaraderie.
Location:
Beautiful Institute Courtyard:
95 N. Marengo Ave., Pasadena, CA 91101
Cost:
This is a therapy group, so you can request reimbursement from your insurance provider.
$265 + $25 required supply fee until

June 18
$295 + required $25 supply fee after

June 18

Plus $15 bring-a-friend discount!
Partial scholarships are available; email PHoward@IFGD.care with questions.
To learn more or register, contact our Intake Coordinator at intake@IFGD.care or 626.585.8075 ext 108.
Facilitator: Sushi Frausto, MA, LMFT (101031): Professional Member of the International Expressive Arts Therapy Association

"My training combines expressive arts with other approaches, and it includes the use of art materials and all forms of creative expression to help clients engage and process at the deepest level. My goal is to offer tools for self-exploration and growth."