EMBRACING GRATITUDE
Thanksgiving is the holiday most associated with gratitude, but you can engage in the practice of gratitude all year long! After all, gratitude has been associated with greater happiness, better health and sleep, improved self-esteem, lasting relationships, and more. So why isn't gratitude a regular habit for so many of us? Sure, sometimes it's forgetfulness, but at other times we may actually be engaging in a deliberate attempt to disengage from this useful practice.
Indeed, we may fear fully immersing ourselves in gratitude and joy because of the possibility that the object of our gratitude and joy may be taken away from us. Brené Brown refers to this as "foreboding joy" and describes it this way: "When something good happens, our immediate thought is that we'd better not let ourselves truly feel it, because if we really love something we could lose it. So we shut down our ability to completely enjoy so that we can also shut down our capacity for feeling loss."
One way to counteract this tendency and let in joy and gratitude is to be mindful. By paying attention to the present moment, you'll notice that all around you there are reasons to be grateful—and not just despite the painful and difficult moments of life, but because of those moments. It is because you experienced that one terrible middle school teacher that you can be grateful for the caring teacher you have now. It is because of your soccer team's bitter defeat last week that you can be grateful for the teamwork that led you to a victory this week. It is because of the reality of death that we can be grateful to be alive.
So this Thanksgiving—and the weeks and months before and after—resist the need to dull your emotional response to life's beautiful moments, and give in to unfettered joy and gratitude!
Warm regards,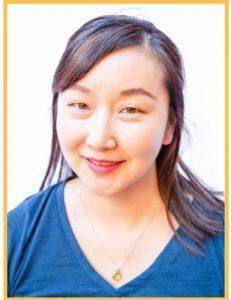 Licensed Psychologist (PSY 28905)
Teen & Young Adult Specialist
Perinatal & Postpartum Program Coordinator
Program Evaluation & Advancement Coordinator