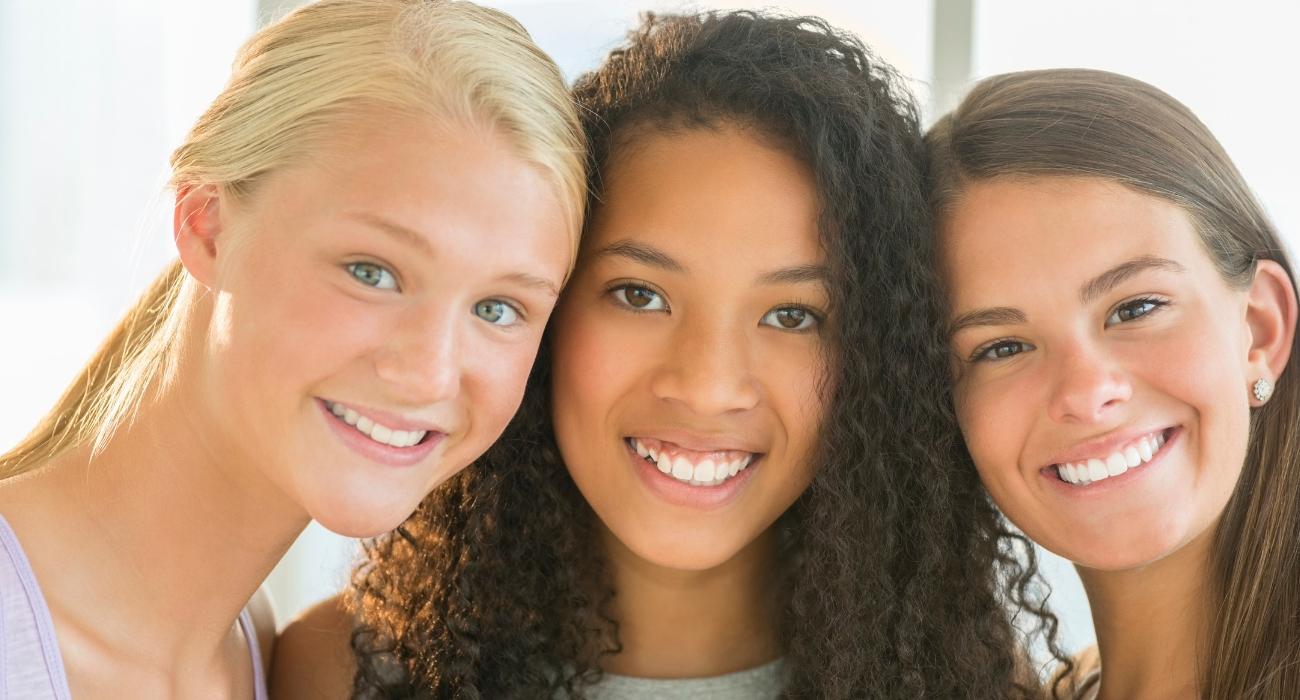 Stand Up! Speak Out! ®: Curriculum Training – Empowering Friendship & Conflict Resolution Skills
For Professionals empowering girls – and all children and teens – to navigate their friendship worlds. This curriculum is being implemented in many schools and after-school programs. This course includes 12 hours of APA continuing education credits.
Date:
Tuesday and Wednesday, July 27-28, 2021  /  9:00am – 4:00pm
Arrive between 8:30am – 9:00am for signing in, networking and continental breakfast.
Note: Lunch will be provided both days.
Location:
Institute for Girls' Development, Pasadena, CA
Cost:
$485
• Early Bird Special: $445 until May 30
• Curriculum book sold separately
• $15 group discount
WHAT YOU GET!
Two full days of training from Dr. Melissa Johnson (author of Stand Up! Speak Out!®) and Dr. Vicki Chiang (Clinical Director of the Institute's Child and Adolescent Specialty Practice).
Stand Up! Speak Out!® Curriculum Package (Training Manual, Lesson Plans, Evaluation Tool, Icons to post in the classroom or therapy room, Skits for all genders) at half price!
The opportunity to network and learn best practices from colleagues.
Nourishing food including continental breakfast, lunch, and light snacks
Two FREE hours of individual consultation, valued at $500, with Dr. Melissa Johnson over the next 12 months to refine your implementation of Stand Up! Speak Out!® for your particular site or population.
Vroman's Bookstore is partnering with us to provide current books on this topic for your perusal and purchase.
In addition to the training, you can purchase the Stand Up! Speak Out!® Curriculum Package at a 50% discount.  It includes:
Essential Curriculum: Stand Up! Speak Out!®  Empowering Skills for Girls' Friendships book
Twelve 30-minute lesson plans ready to be utilized in a classroom, after-school program, or youth group as needed
Skits for all genders, to be used for role playing and practicing skills
Evaluation tools to help assess skill development and progress
Regular cost for the Stand Up! Speak Out!® Curriculum Package is $125; professional training attendees can purchase the package for $62.50, select the "Training + Essential Curriculum" option at checkout.
You will gain:
Information about the social world of girls from socio-cultural and developmental perspectives, including the impact of gender stereotypes on girls and boys
Practical insight into the roles girls play in situations of relational aggression – target, aggressor, bold bystander
Effective tools to help girls move from conflict to solidarity and compassion
Fun, useful resources for calming strong emotions
Research-based mindfulness exercises that can be used every day
Dynamic and creative activities to enhance discussions and skill-acquisition
Tips and practice in delivering the Stand Up! Speak Out!® curriculum to your particular group of girls
Click here to watch the video of Dr. Johnson discussing the Stand Up! Speak Out!® Curriculum!
Watch the Stand Up! Speak Out!® facilitators share what they love about teaching empowering friendship skills to girls!
"When I talk to teachers, school counselors, mental health professionals, and youth program leaders, the conversation quickly turns to the social world of girls," observes Dr. Melissa J Johnson, expert on girls' social and emotional development and founder and CEO of the Institute for Girls' Development. Dr. Johnson has worked with girls in educational and therapeutic settings for over 30 years. She and her Institute team have delivered groups and workshops for thousands of girls. Based on cutting edge research and the experiences of real girls, Dr. Johnson has developed the Stand Up! Speak Out!® curriculum.
This course offers 12 hours of continuing education credits. If you are licensed outside of California, please confirm with your board that they will accept programs sponsored by APA providers. For questions regarding continuing education credits, contact Dr. Chris Cooper of Illuminated Education. 626.744.9472.
Curriculum designed for girls ages 8 to 13; can modify for older and younger girls
Institute Training Faculty:
Melissa J Johnson, PhD (PSY 13102), is the founder & CEO of the Institute for Girls' Development in Pasadena, CA. An expert on child and teen development with a Masters in Education and Doctorate in Counseling Psychology, Dr. Johnson has worked with children and teens for over 30 years. At the Institute, Dr. Johnson and her team deliver strength-based therapy, inspiring educational programs, and consultation with schools and districts to help create positive school climates. Dr. Johnson's approach to raising and mentoring girls draws together contemporary research in neuroscience, mind/body health, and evidence based interventions in mindfulness and social and emotional intelligence. She is the recipient of numerous awards for her work with girls, a prolific writer and an inspiring public speaker.
Vicki Chiang, Psy.D. (PSY21136) brings enthusiasm, passion and dedication to The Institute for Girls' Development. As Training Coordinator for Workshop Programs and Director of the Institute's Center for Education, she heads up the Leadership Intern Program. In her community work, Dr. Chiang helps girls, teens and young women learn healthy and adaptive coping skills, and develop positive and nurturing relationships. Since 1999 Dr. Chiang has been a volunteer at Camp Ronald McDonald for Good Times and has worked as a camp counselor and director of volunteer staff. Dr. Chiang utilizes arts and crafts, the great outdoors, games and team building initiatives to cultivate not just fun but powerful learning experiences for children and teens. In her clinical work, Dr. Chiang helps children, teens and families develop self confidence, empowerment and healthy self expression through individual, group and family therapy with services provided in English and/or Mandarin. Dr. Chiang especially values the work she does with parents – empowering them with relational and attachment resources for positive parenting. Dr. Chiang has expertise in working with immigrant families and is passionate about fostering skills to help immigrant families face the challenges of negotiating acculturation, bicultural identities and cross-generation communication. Dr. Chiang received her doctorate in psychology at the California School of Professional Psychology – Alliant International University.
Testimonials:
Educators, counselors and youth program leaders who have attended our professional training and used the
Stand Up! Speak Out! ® curriculum in their schools and programs have shared the following feedback with us:
"Stand Up! Speak Out! ® elegantly names and makes sense of the experiences in relationships that we have witnessed in our children and remembered from our own experiences…"
"highly beneficial in providing clear, concrete ways to intervene and build skills for effective communication"
"extremely valuable in how to address and resolve conflicts"
"a warm, compassionate program that deals with the child's perceptions and…teaching skills.  It was comprehensive and thorough."
Daily Agenda Overview:
8:30-9:00am Registration and light breakfast
9:00-10:45am First morning session
10:45-11:00am Break (light snack provided)
11:00-12:30pm  Second morning session
12:30-1:00pm Lunch (provided)
1:00pm-2:15pm First afternoon session
2:15-2:30pm  Break (light snack provided)
2:30pm-4:00pm Second afternoon session
Adjunctive Training:
You may want to sign up for Mindfulness Tools: Helping Children and Teens Stress Less and Connect More on Saturday, July 18th.
Please feel free to call 626.585.8075 ext. 121 or e-mail Paige Hobey at PHobey@IFGD.care, with questions and for registration information.