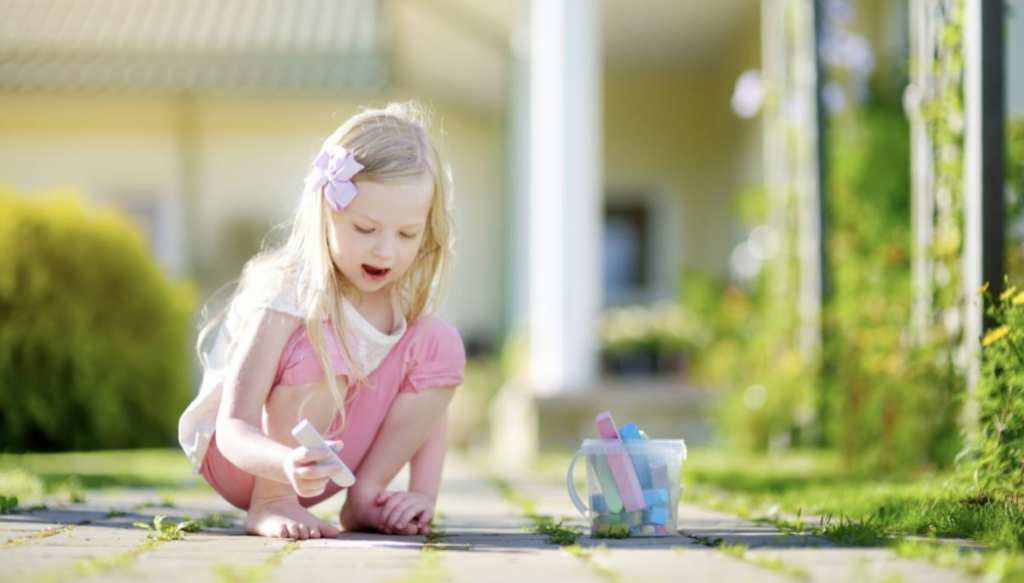 For kids and teens who have birthdays falling in the next several weeks, the parties they hoped for will have to change.  And it's very normal to experience some grief and disappointment with things not going according to plan. 
While it's not physically possible to have a birthday party, there are some creative workarounds to help celebrate birthdays:

1.Birthday chalk art:   Invite nearby friends and family to come over the afternoon before your child's birthday to leave special chalk messages on the sidewalk or driveway by your home.

2.Teddy bear scavenger hunt:    Ask family, friends, or neighbors to print out and decorate an image of a teddy bear and place it in their windows.  Then drive around and try to find as many teddy bears as you can from a safe distance.

3.Birthday car parade:   Ask local friends and family to participate in a birthday car parade.  Designate a parade time on your child's birthday.  Each invited family can create a birthday sign or decorate their car and then line up at the end of your street at the designated time.  Once they're all ready, they can drive by slowly in a line and honk to safely wish your child a happy birthday! 

4. Video chat party:  Instead of hosting a physical birthday party, host a virtual one! Help friends or family members set up a video chat service such as Zoom, Skype, Google Hangouts, House Party, or FaceTime.  Set a designated date and time for the party.  Ask everyone to decorate the spaces behind them to make it feel like a party or use a festive virtual background!  Plan a party game or two to provide some structure – and enjoy!

5 . Virtual slumber party:  Help your child set up a fort and sleeping bag in their bedroom with treats and a flashlight – and invite friends to do the same. Using a video chat service, they can connect while still maintaining social distance.

6.My love for you reached all the way to…:   Does your child have a favorite stuffed animal or toy? Send a picture of it to family and friends and ask them incorporate it into pictures they may have of local landmarks.  Or, they can photograph themselves with the picture of the stuffed animal, and you can create a virtual birthday slideshow!