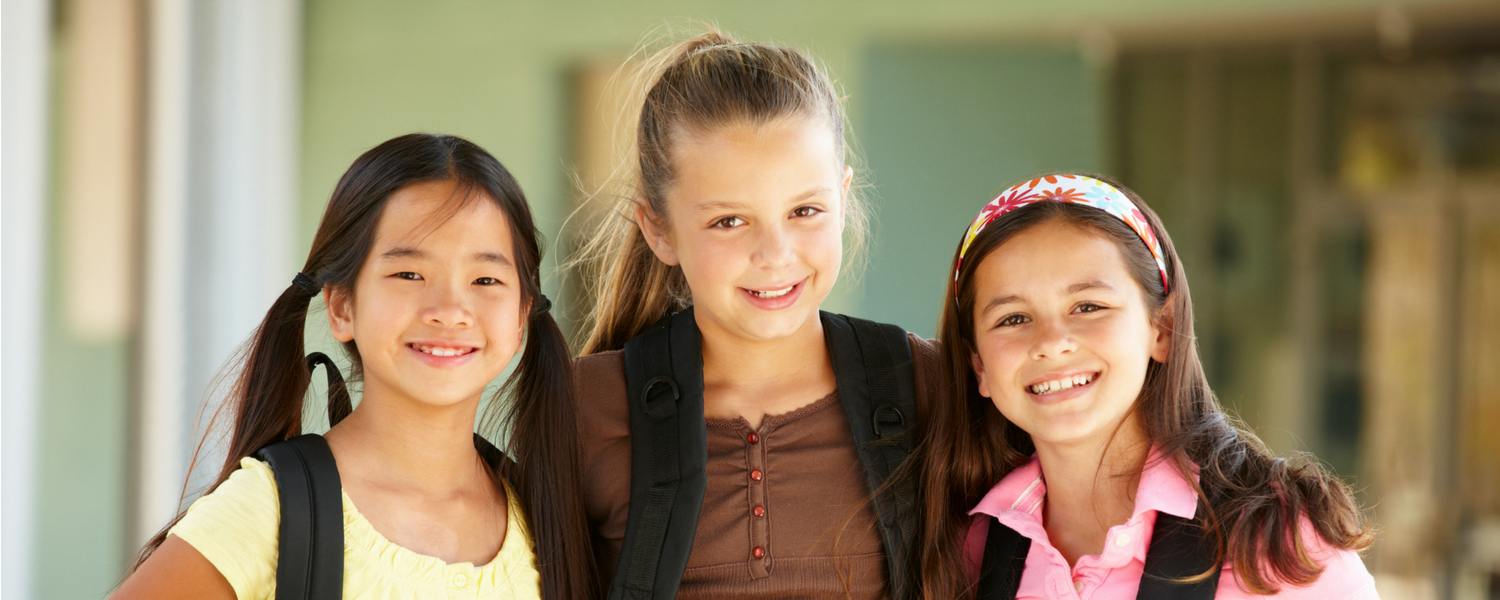 Friendship Rally – An Introduction to Stand Up! Speak Out!®
How to navigate friendships, communicate effectively, and approach challenges with confidence and compassion
Who: Girls in 3rd to 8th grades and their parents
Girls' Workshops in our Courtyard: This fun, skill-building workshop gives girls practical tools to help navigate tricky friendship situations and turn them into growth opportunities. Girls learn how to communicate effectively, understand the roles being played when conflicts arise, improve the situation from any role, approach challenges with confidence, and calm big emotions. 
The workshop is facilitated by our experienced team using a skills-based curriculum relevant to girls and their friendships today – and it's offered in our beautiful outdoor courtyard.  The curriculum teaches key social and emotional skills in an engaging, developmentally appropriate format – including games, fun activities and a creative project.  Attendees will be given booklets to bring home with worksheets and information to reinforce the curriculum.
Timing: The girls' and teens' workshops are generally offered Fridays from 4pm to 6pm.  We can schedule daytime sessions for school groups interested in attending during the school day.
Parent Talk over Zoom: Parents are invited to attend a parent talk over Zoom called "Cliques, Conflicts and Connections: Helping your Daughter Navigate her Social World."  This interactive talk provides parents with the tools they need to help their daughters build on the skills that they learned in the workshop and to support them in growing strong friendships.  It's offered by a member of our team who is an expert on the social and emotional lives of girls.
Timing: We can schedule your group's parent talk over Zoom during the girls' workshop or on a different evening or over lunch that week.
Cost: The cost of this private workshop and parent talk is $600.  The fee covers our experienced team members who facilitate both the girls' workshop and the parent talk, plus the proprietary curriculum, take-home booklets and materials for the creative project. 
Girl Scout troops, for example, often fund the workshop by pulling a portion from their troop budget and then asking each attending family to pitch in $20 to $30.
Contact us:  We're excited to connect with you to discuss your group's needs and our available 2021-22 workshop dates!  Please contact our Director of Community Education and Outreach, Paige Hobey, at PHobey@IFGD.care.